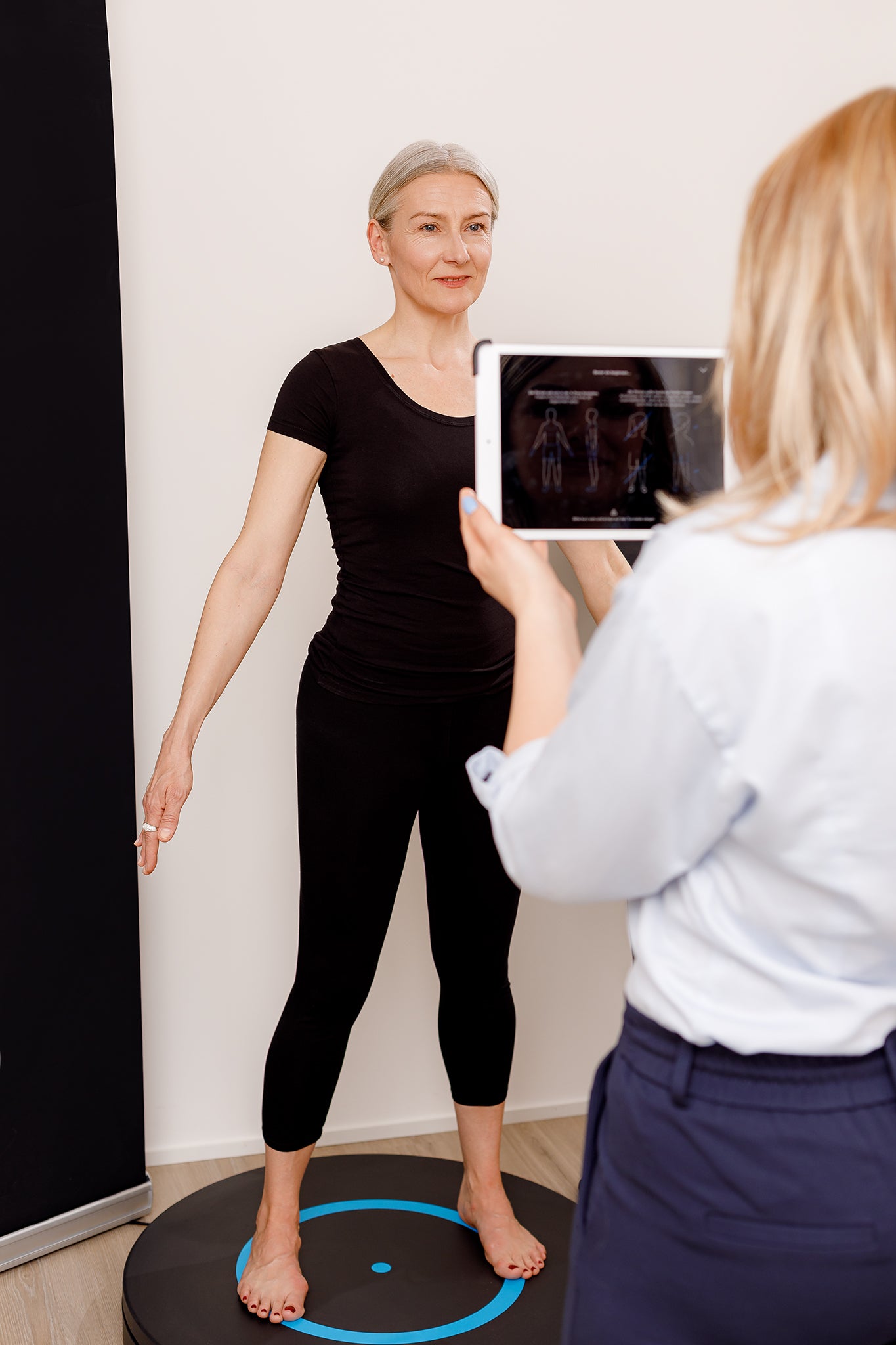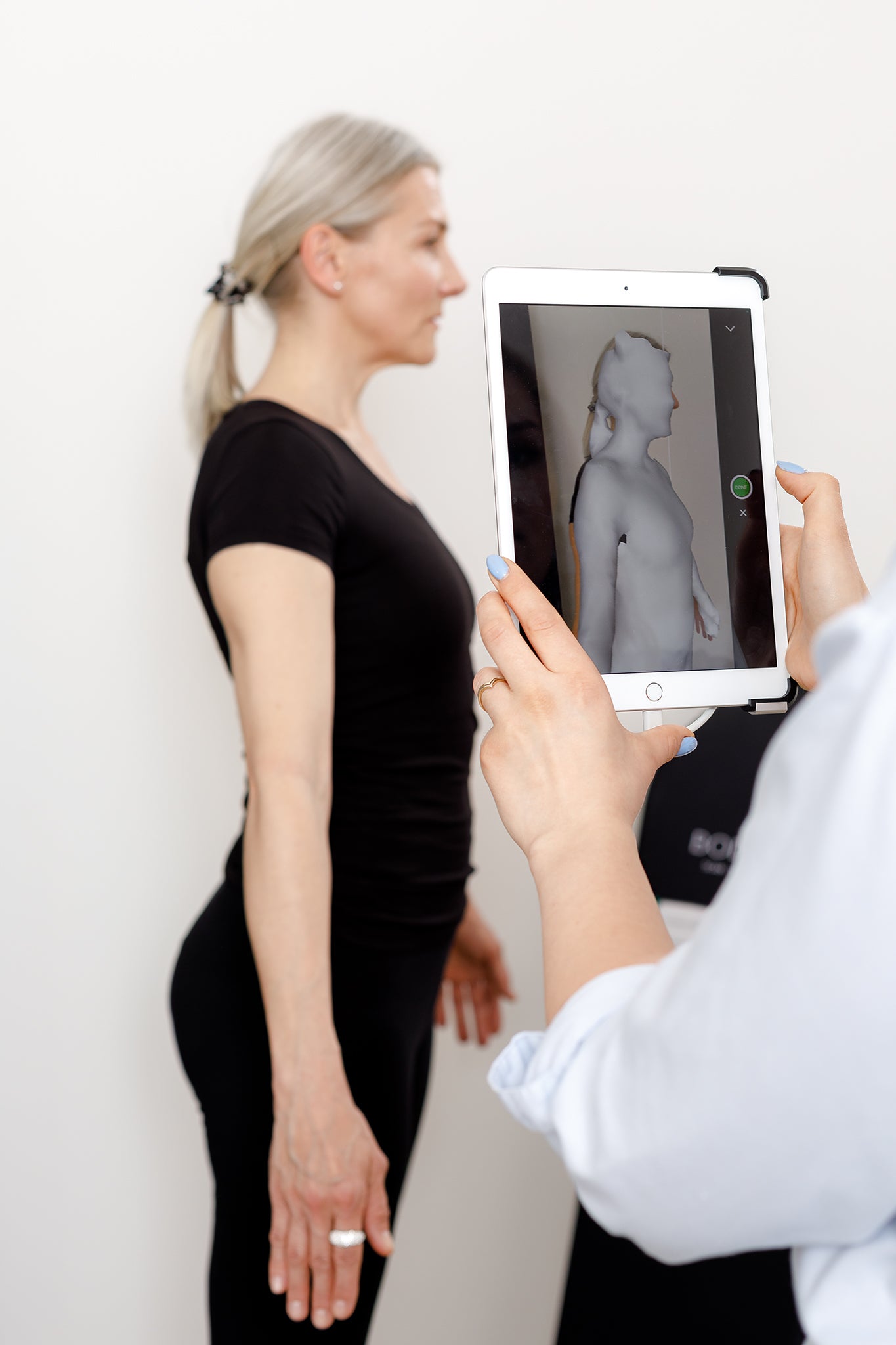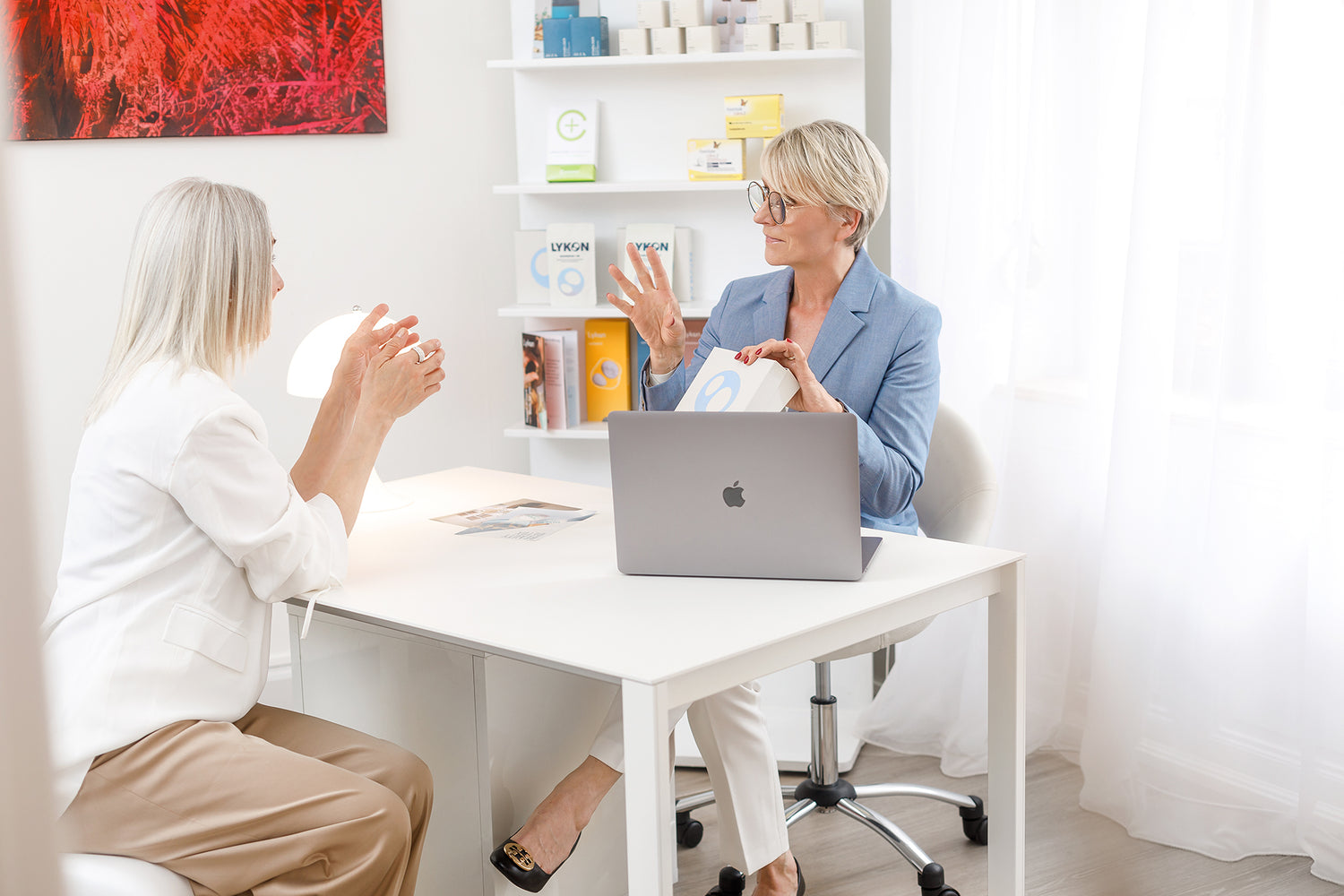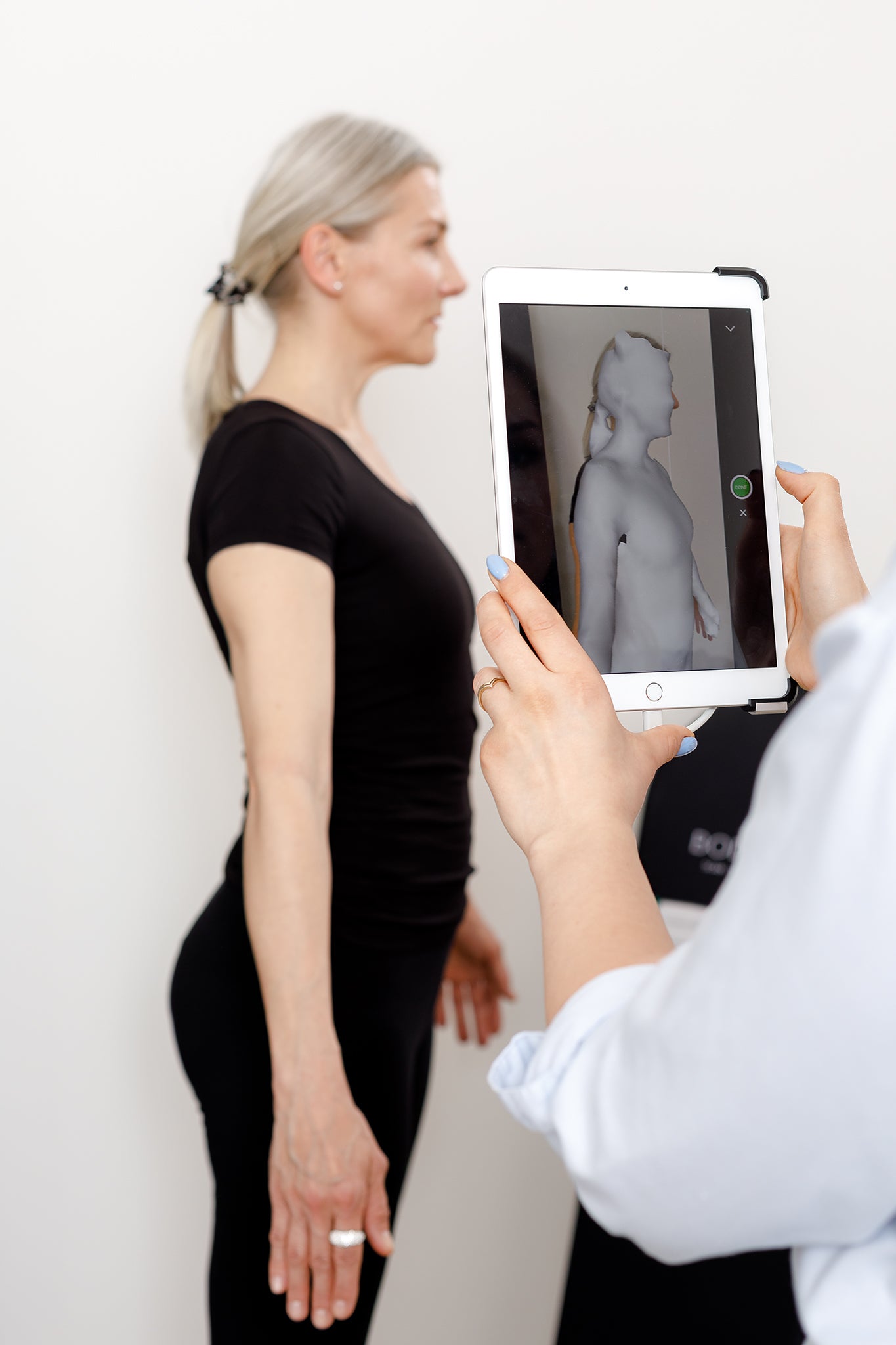 State-of-the-art, highly professional technologies in the CP beauty salon in Basel: Bodygee body analysis measurements.
So that you can experience the best results, we utilize state-of-the-art body analysis technologies. Bodygee, one of the most advanced body scanning systems, is integrated into our treatments at our Basel cosmetic studios. It plays a vital role in areas such as longevity, nutrition, weight loss, deficiency symptoms, and more. This exclusive technology automatically measures all relevant body data, including height, weight, BMI, body fat, WHR, and RMR, providing the perfect foundation for precise and targeted treatments. Armed with this knowledge, we can more easily and effectively achieve set goals and clearly present the successes already achieved.
This is how Bodygee works

The Bodygee System
uses a 3D camera and special software to measure precise body measurements and body shapes
capture. Bodygee provides reliable results and a detailed analysis of the body including body composition, posture and movement patterns. Based on this data, exact treatment and recommendation plans are drawn up. With the Bodygee app, you also have access to your data at all times and can track your own progress and goals you have already achieved.
Your Bodygee appointment at the Basel beauty salon

Do you have questions about the body analysis procedure? Our employees are specially trained in the Bodygee procedure and in creating individual treatment plans. Call or make an appointment at our beauty salon in Basel.
Bodygee at CP-Cosmetic Professional Basel: Body scanning, body analysis, and visualization at the latest level, exclusively available in our Basel cosmetic studios and the cosmetic studio in Bottmingen.
Services are carried out in these salons
BodyGee from 40 CHF

| | | |
| --- | --- | --- |
| Bodygee incl. advice | 40 CHF | 20 min. |