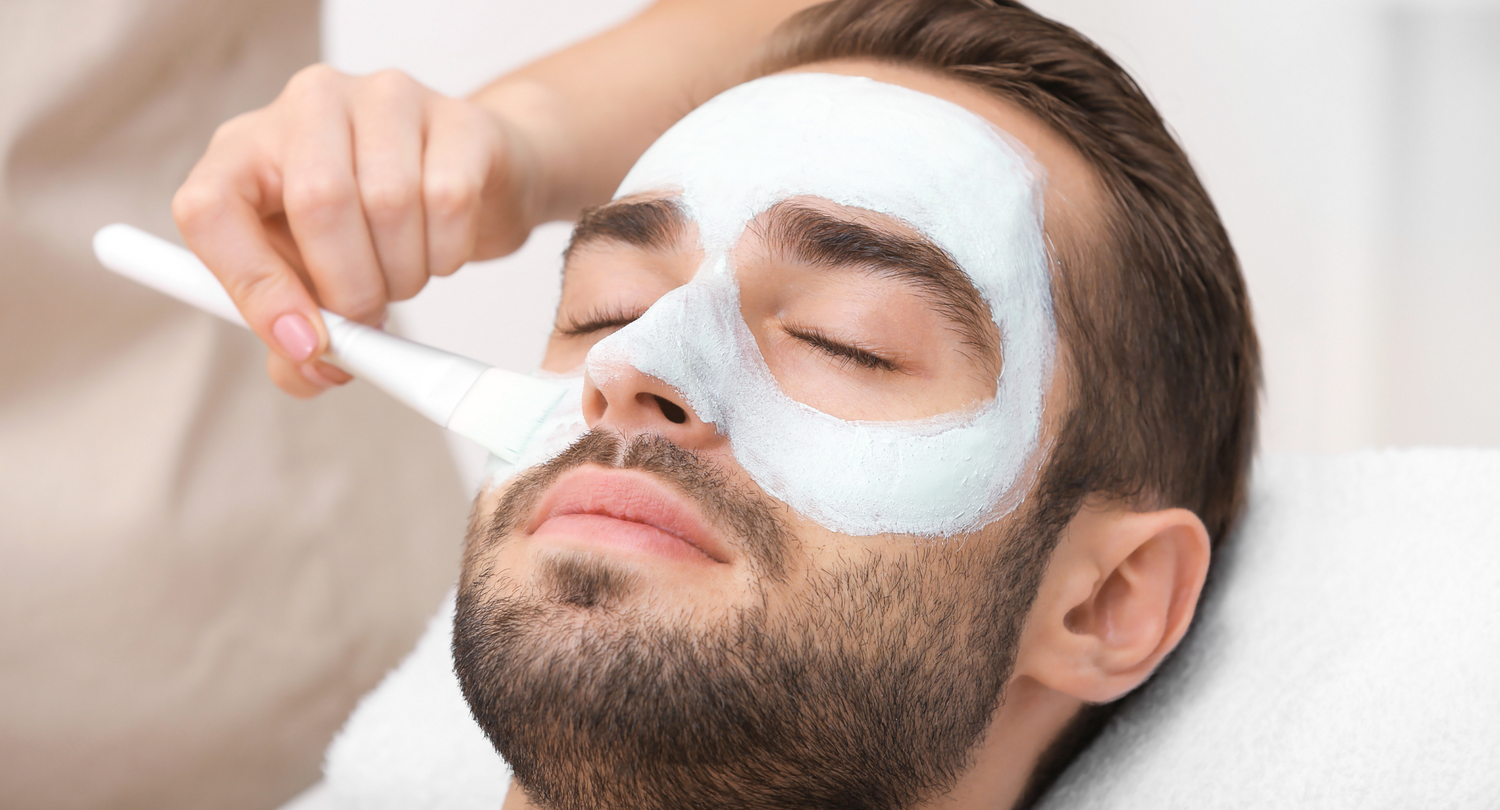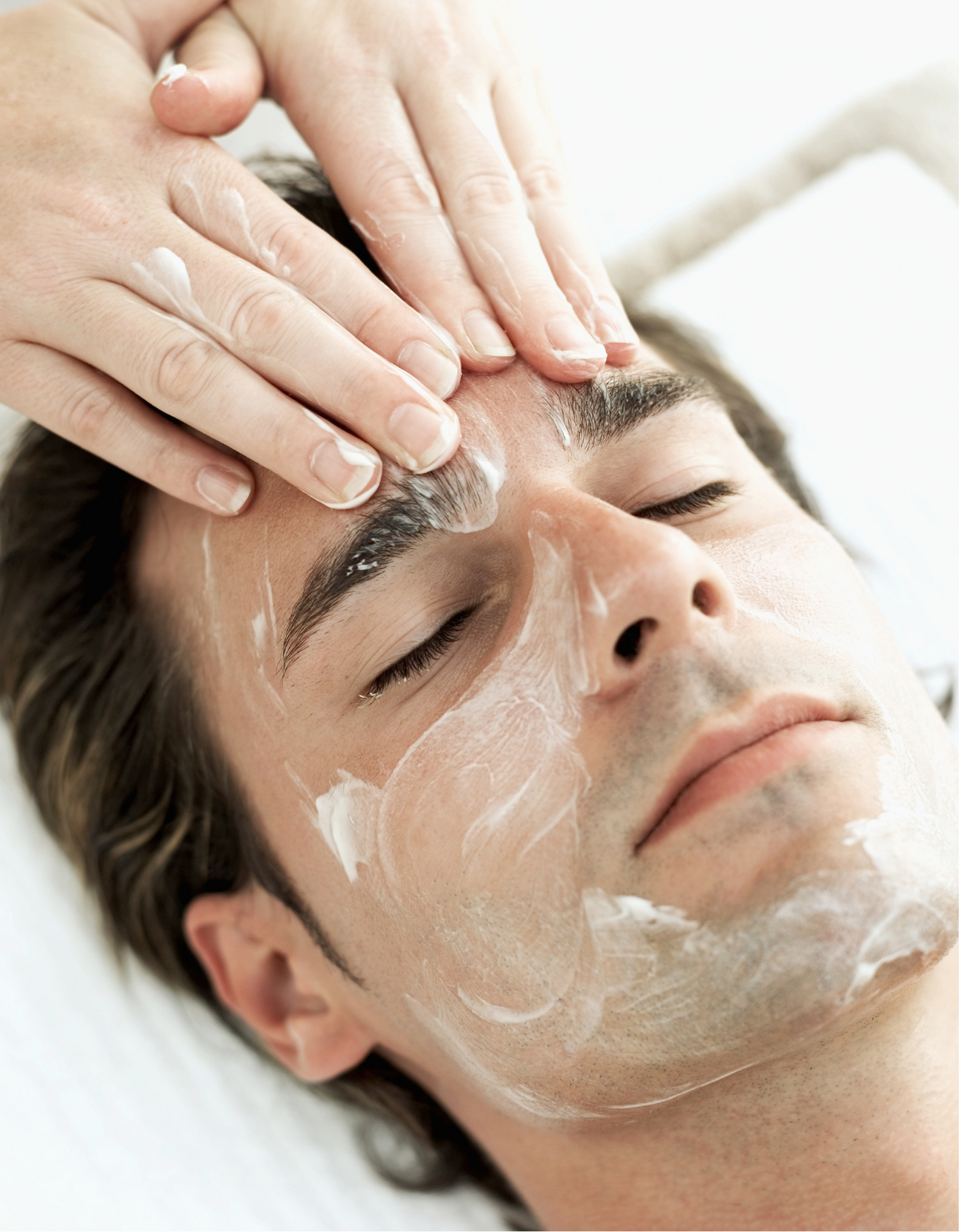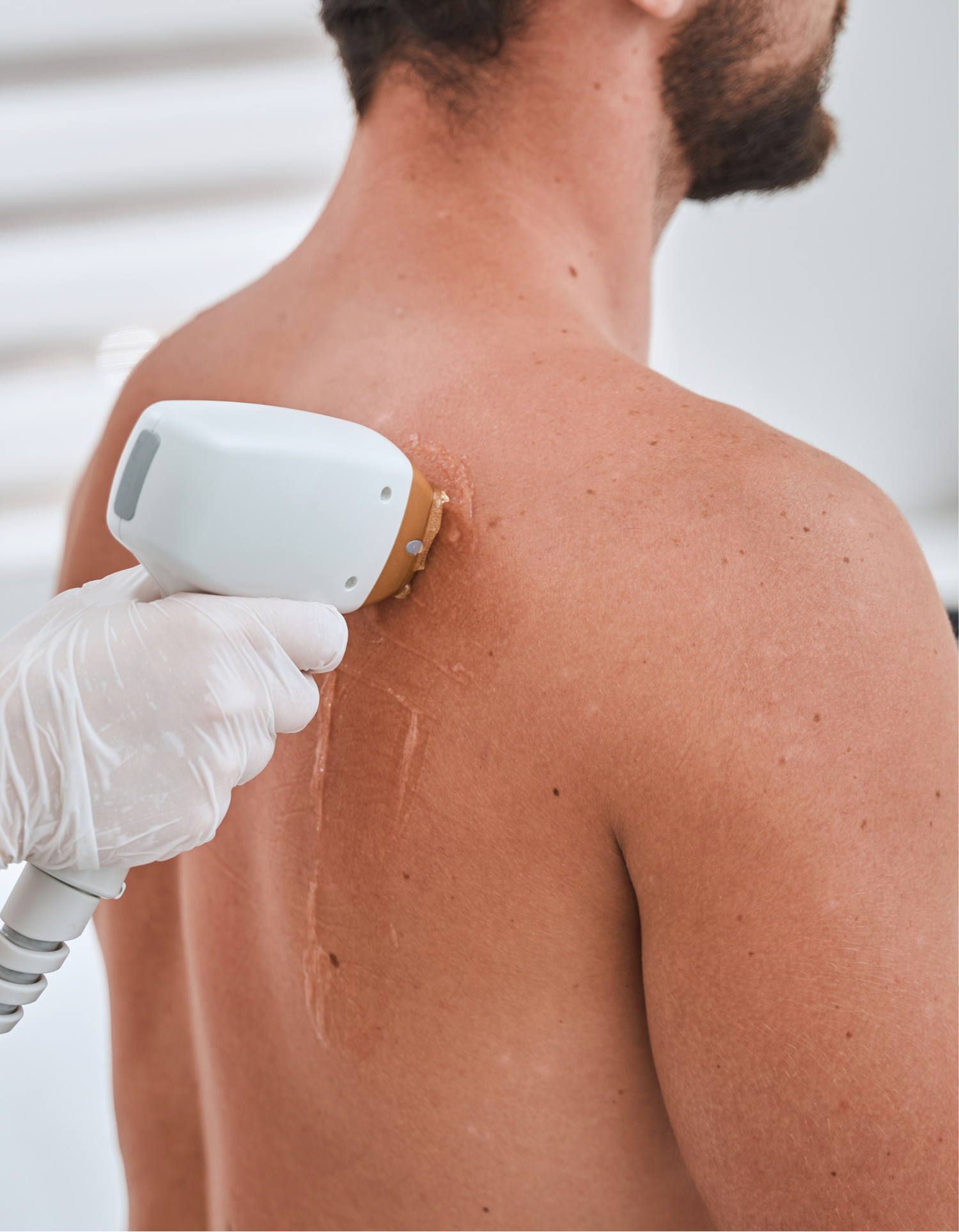 Self care for him
Male skin has different needs to female skin. As far as skin texture is concerned, men have the thicker variety. Compared to female skin, male skin has much more buoyancy and does not need to fight thin skin creases quite as much.
That is fortunate for you. Nevertheless regular shaving, stress, UV light and environmental influences are bound to mark your skin in some way. Typical male skin problems include acne, large-pored skin, slackening connective tissue, forehead wrinkles, bags under the eyes, scar formation.
Consequently male beauty treatments have considerable importance at our Basel cosmetic studio. All anti-ageing treatments and beauty treatments are tailored individually to the requirements of the male skin.
Our team is specially trained for laser hair removal. For women and men, for all skin/hair types, for all body regions. Depending on hair growth and hair texture, we recommend 6-8 treatments.
Special beauty offers for men anti-ageing
Jet Peel | Deep-pore skin cleaning and skin rejuvenation at a jet-like speed

100% deep-pore skin
Blood flow is improved
Pores are refined
Micro needling | Stimulates the skin renewal process

Firms up the skin structure
Corrects skin damage
Activates cell formation
Chemical Peeling | Refines the pores in the skin, removes unevenness in the skin

Reduces skin unevenness
Reduces scars and discolourations
Reduces acne and problems with sebum secretion
TDA (transdermal application) | Pain-free skin rejuvenation with air pressure

Fuller skin
Visibly greater skin vitality
Perceptible feeling of freshness on the skin
Carboxytherapy | Highly-effective method for hair loss, formation of scars and wrinkles

Detoxifies the skin
Enhances skin repair processes
Stimulates micro-circulation for the new formation of the finest vessels
Mesotherapy MesoGun | Highly concentrated cell nutrients for deep down skin rejuvenation

Moisture retention with hyaluron and amino acids
Skin regeneration, better complexion
Visibly reduces wrinkles
Mesotherapy | Revitalising multivitamin complexes for younger looking skin

Improves the general skin condition
Hyaluron and vitamins reduce wrinkles
Improves skin elasticity
Meso BB Glow | For skin discolourations, age spots, acne

Reduces skin discolourations, age spots
Refines pores
Minimises male acne
Microdermabrasion | For smoothing the surface of the skin

Flakes of dead skin disappear
The production of new cells is stimulated
The surface of the skin is smoothed
Radio Frequency Therapy | With a heat effect to treat deep wrinkles

Reduces age-related skin changes
Reduces forehead wrinkles
Minimises deep wrinkles
More male beauty treatment offers

Manicures for men
Pedicures for men
Eyebrow styling for men
Male make-up, make-up for men
Nurturing facial treatments for male skin
Hair removal methods specially for men
Permanent hair removal with lasers
Hair removal with wax

Waxing is a popular hair removal method for men as well. The results of this hair removal method last for up to four weeks.
Hair removal with needle epilation

Needle epilation is extremely suitable for permanently removing individual light-coloured hairs on the face for example.
We will be happy to discuss whether this method is suitable for you. Just arrange an initial appointment with us.
Manicure & Pedicure for men

Well-groomed hands and feet for you too, with or without nail polish.
Voucher for male beauty treatment instead of wine gifts
How would you like to really surprise the man in your life with a gift? You can do so with a gift voucher for male beauty treatment for our cosmetic studio in the centre of Basel or in Bottmingen. The recipient can use his voucher to pay for a facial treatment, manicure, pedicure or hair removal treatment. You will definitely hit the mark with this gift.
Buy gift voucher
Services are carried out in these salons
Men treatments from 45 CHF

| | | |
| --- | --- | --- |
| Individual advice, men's cosmetics | 65 CHF | 30 min. |
| Eyebrow regulation | 48 CHF | 30 min. |
| Men's manicure | 45 CHF | 30 min. |
| Men's pedicure | 85 CHF | 40 min. |
| CP massages – stress reduction and relaxation | 125 CHF | 70 min. |
| Facial treatment for men | 195 CHF | 90 min. |
| Manual cleaning | 165 CHF | 90 min. |
| Peeling for male skin - chemical peeling | 200 CHF | 90 min. |
| Remove acne, scars and discoloration | 195 CHF | 90 min. |
| Microneedling mesotherapy, special for men | 195 CHF | 60 min. |
| Carboxytherapy, hair loss | 179 CHF | 60 min. |