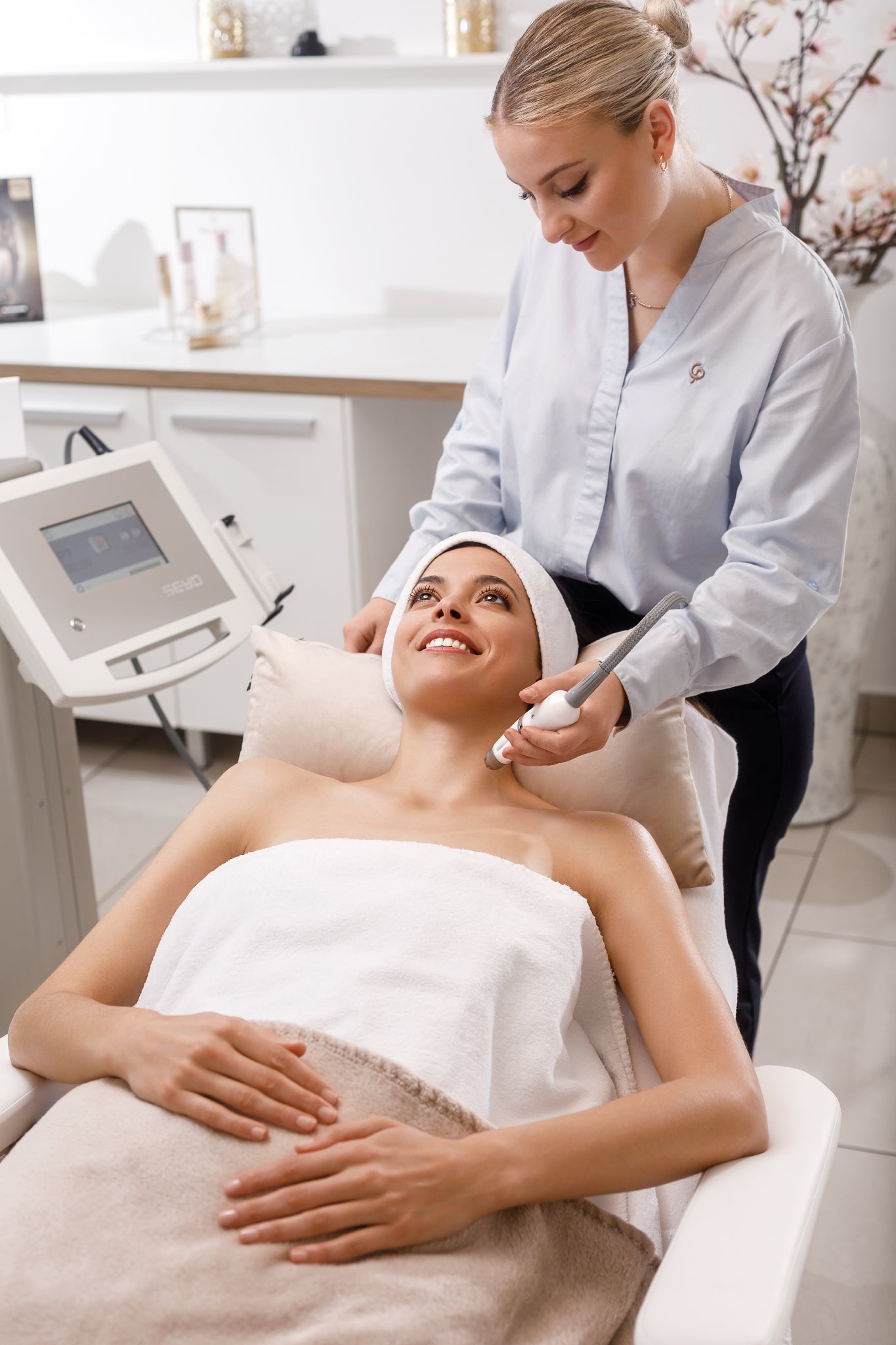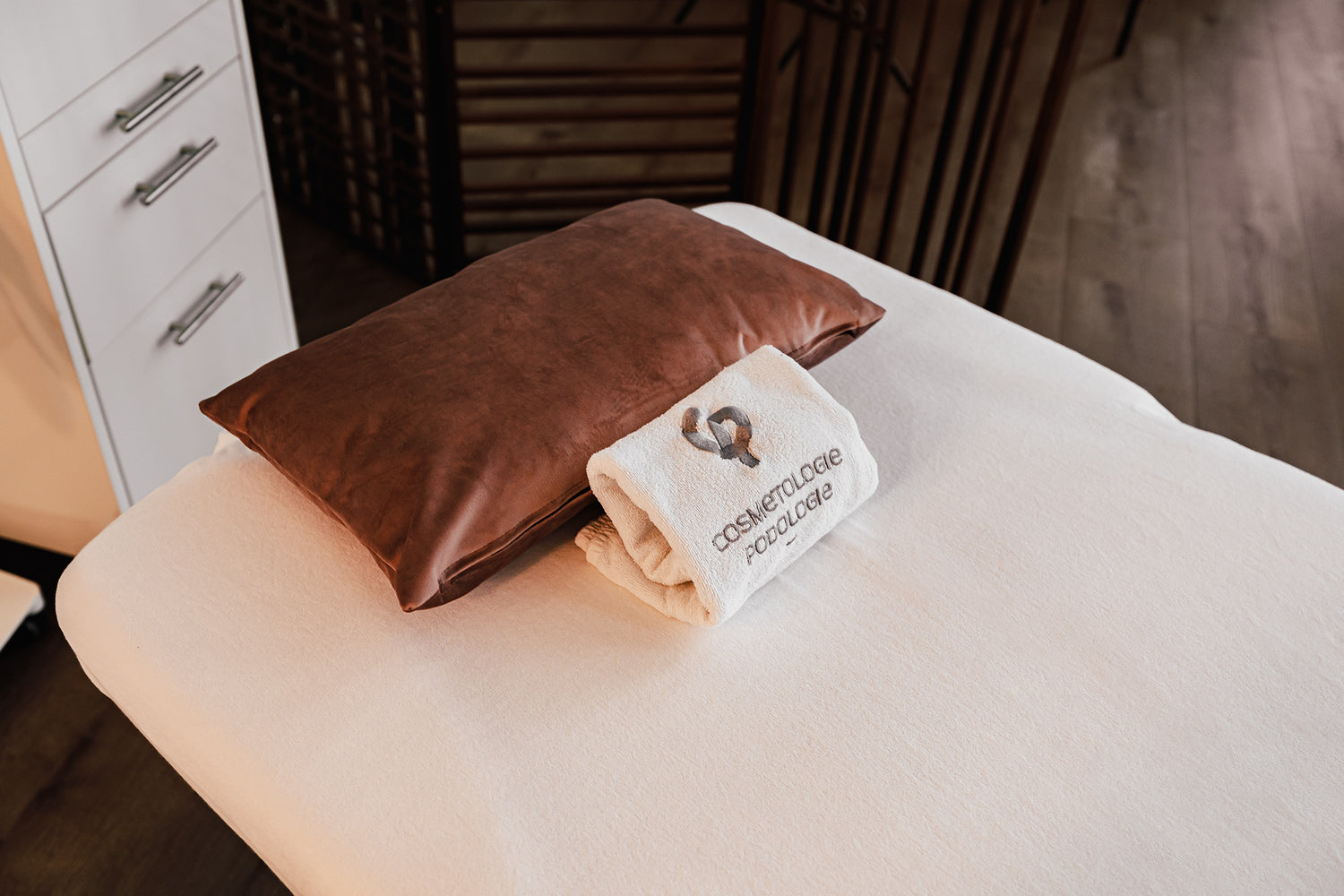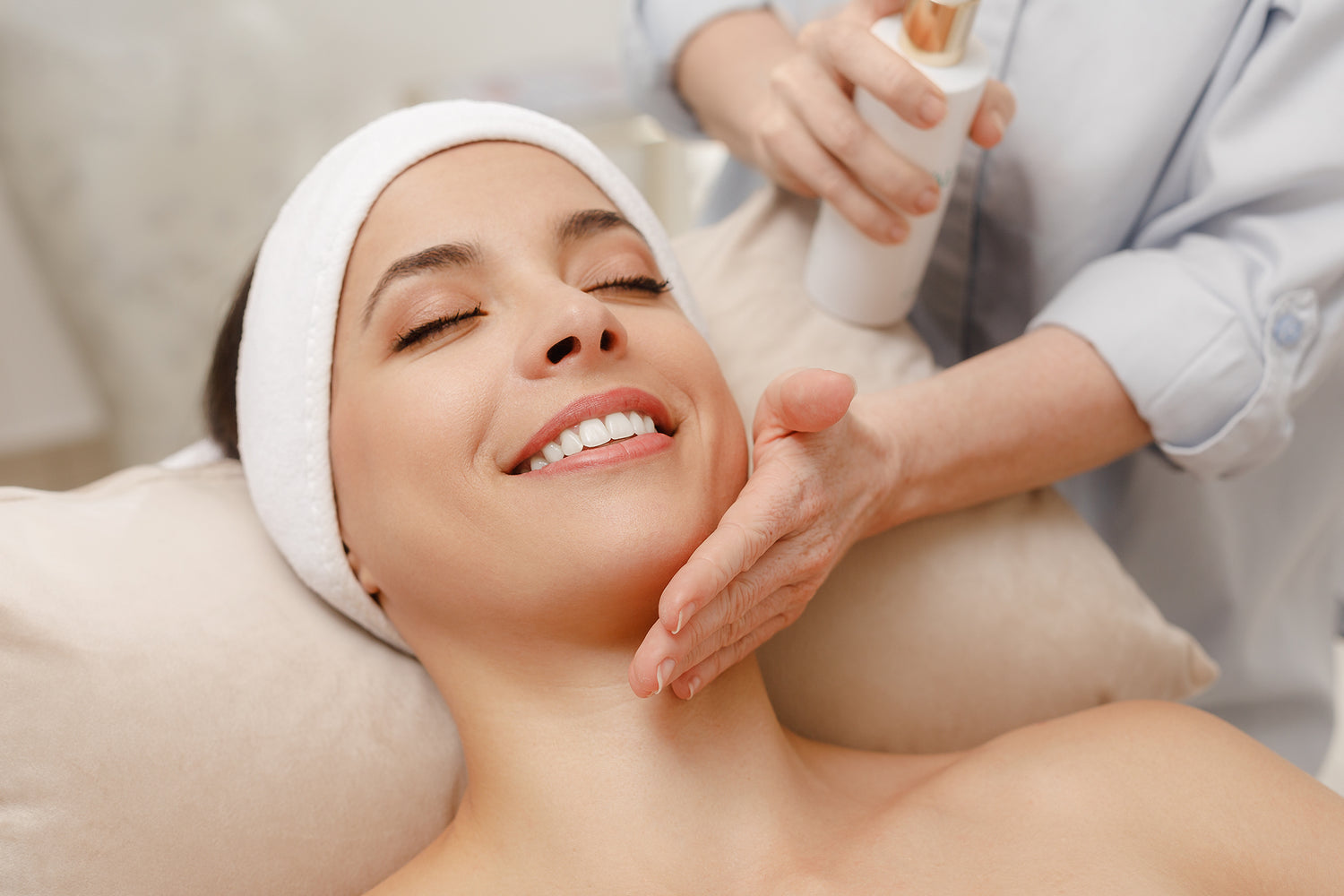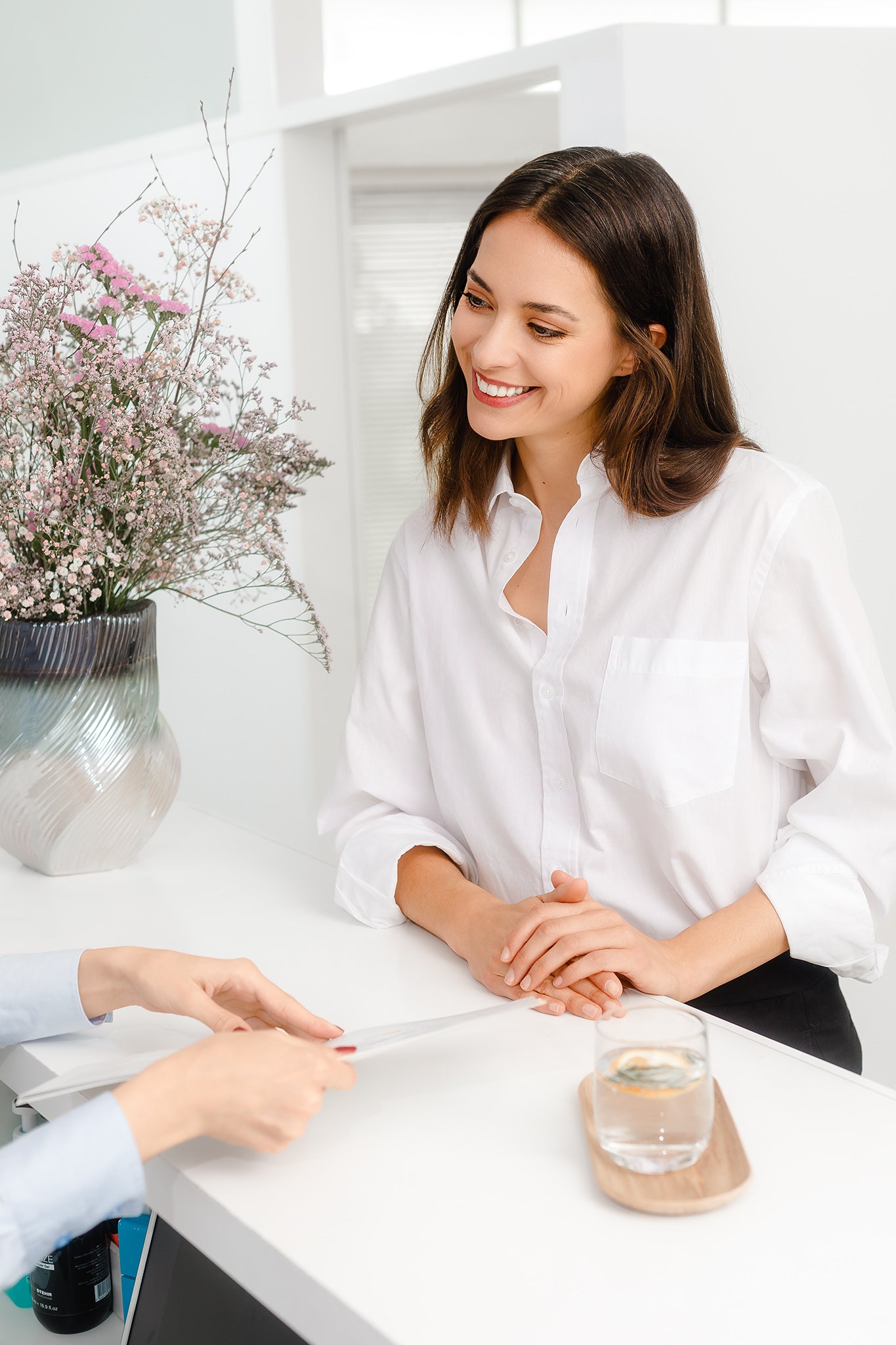 Transdermale Application | TDA
TDA stands for Transdermal Application and is a highly effective, completely painless beauty treatment method against wrinkles. TDA is the first wrinkle treatment that painlessly transports active ingredients into deep skin regions. Just about 9 minutes of treatment at our Basel and Bottmingen cosmetic institute are enough to visibly stimulate cell renewal. The TDA facial treatment impresses with immediate effects such as vitality, a sense of freshness, radiant complexion, and an overall plumper, firmer skin.
How does TDA, transdermal application, work in the Basel and Bottmingen beauty studios?

The anti-aging method, transdermal application, is a completely painless beauty treatment. Highly efficient active ingredients, such as the anti-aging active ingredient hyaluronic acid, are channeled into the deeper layers of the skin. Everything is entirely painless without needles, using air pressure and small puffs of air that are enriched with care substances. Overall, the TDA treatment is very refreshing and pleasantly relaxing. TDA treatments are available at the Basel and Bottmingen studios.
Services are carried out in these salons
TDA incl. microdermabrasion from 135 CHF

| | | |
| --- | --- | --- |
| TDA face | 135 CHF | 45 min. |
| TDA face, neck and cleavage | 165 CHF | 55 min. |
| TDA face, neck and cleavage exclusive | 185 CHF | 65 min. |