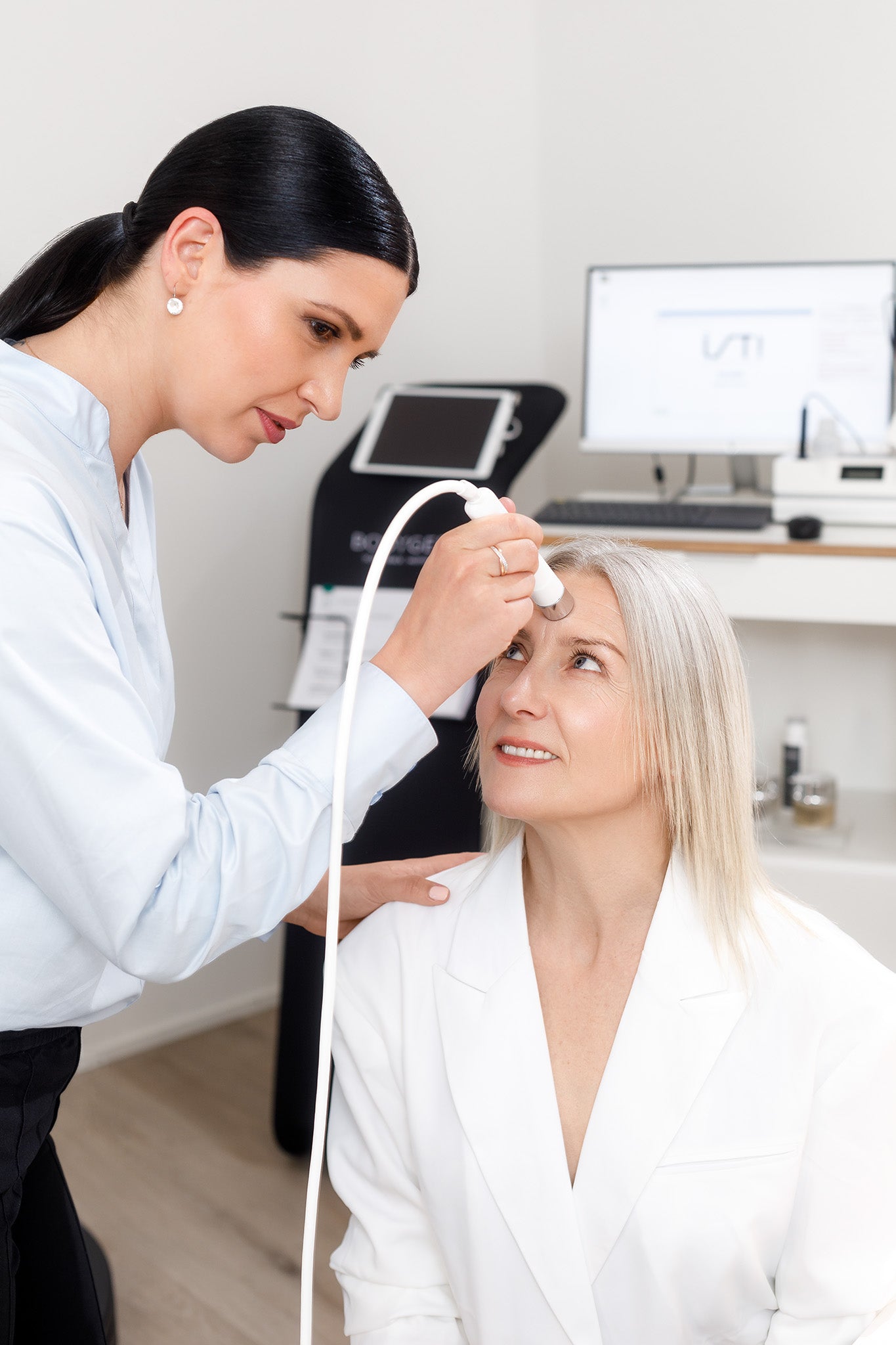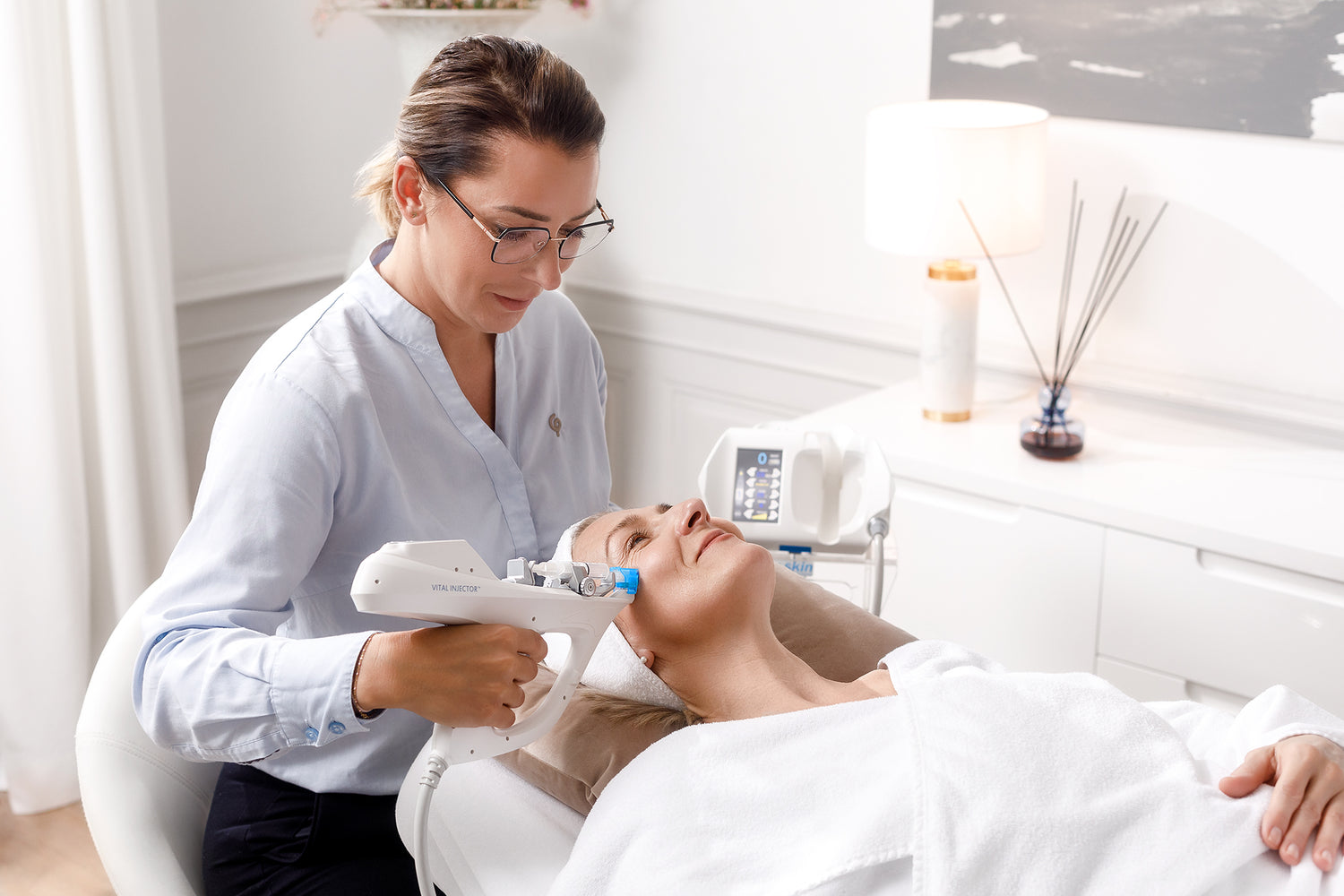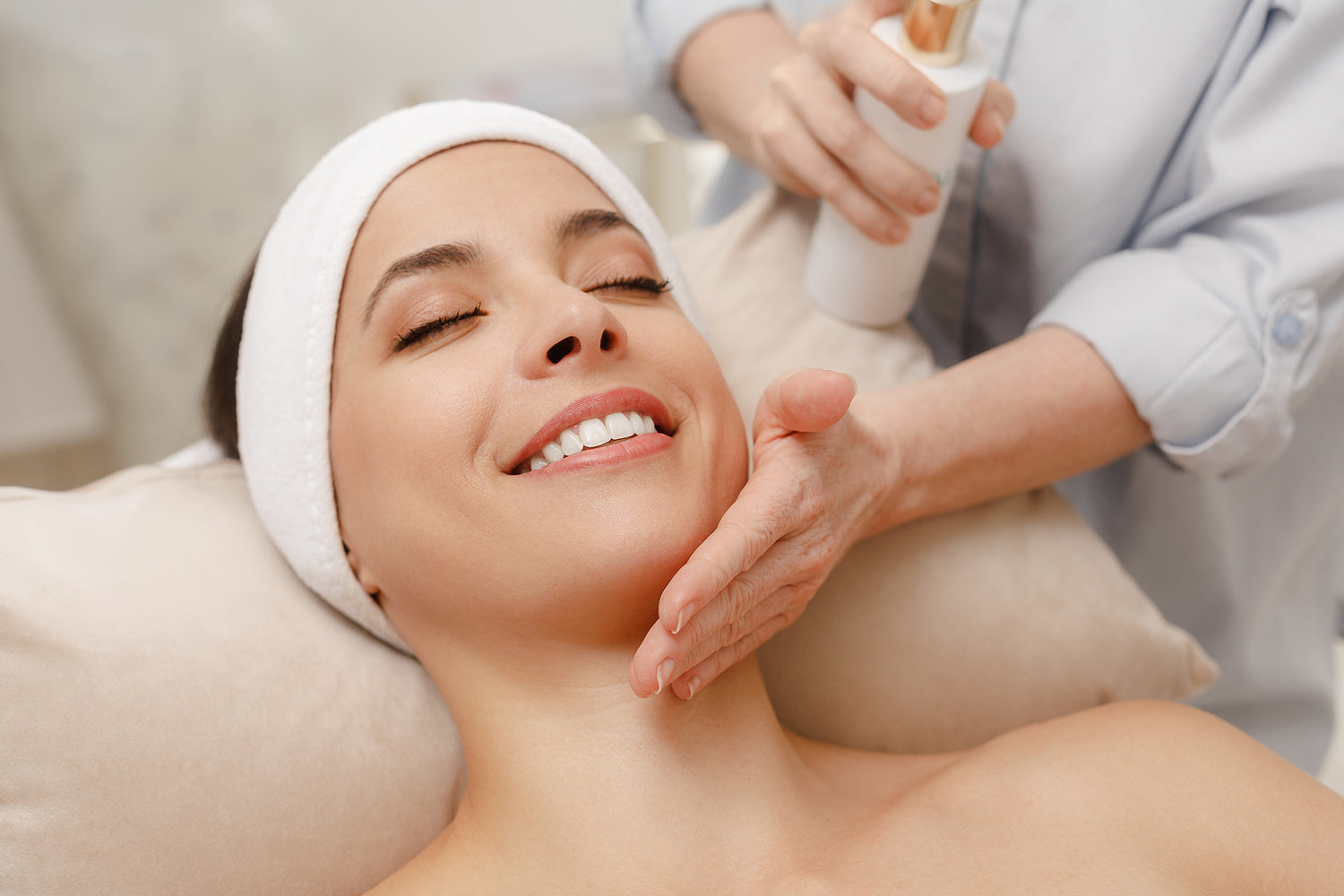 Welcome to the CP Praxis for holistic skin anti-aging!
Our concept aims to comprehensively rejuvenate your skin and give you a timelessly radiant appearance. We understand that anti-aging does not require just a single treatment, but a holistic approach that takes into account the individual needs of your skin. Our highly specialized team of experts begins with a thorough skin analysis, using modern Beauty Sensor Analysis technologies to identify your skin's unique characteristics. Based on the results of the skin analysis, we develop tailor-made anti-aging treatment plans that are specifically tailored to your needs. We rely on innovative technologies and proven methods to regenerate your skin and reduce wrinkles, irregularities, and signs of aging.
We cordially invite you to get to know the powerful anti-aging technologies and the expertise of our dedicated team. Make an appointment today and see how our all-round approach to skin anti-aging can help you achieve younger-looking, healthier skin. Let's achieve the best for your skin together and let your natural beauty shine! Contact us now and start your journey to timelessly radiant skin.
Tailor-made skin anti-aging treatment - our experts will be happy to advise you!
Skin Analysis & Beauty Sensor Analysis

Our skin experts carry out a thorough skin analysis to determine your individual needs. By using advanced beauty sensor analysis devices, we can take a close look at the skin structure and develop tailor-made solutions.
Glucose Tracker | How it benefits your skin

We pride ourselves on offering our customers the latest glucose tracker technologies that allow for continuous monitoring of skin condition. This information enables us to tailor your treatment plans and lifestyle to achieve optimal results.
Microneedling | Promotes the skin's renewal process

Our micro-needling treatments are gentle yet extremely effective at stimulating collagen production. The treatment promotes skin regeneration and reduces the appearance of wrinkles, scars and imperfections.
MesoGun | Highly concentrated cell nutrients for deep-acting skin rejuvenation

With our innovative MesoGun technology, we can introduce valuable anti-aging ingredients into the skin in a targeted manner. This promotes skin tightening and firming while simultaneously improving the moisture balance.
Carboxytherapy | Highly effective method for hair loss, scar wrinkling

Our carboxytherapy treatments are an effective way to rejuvenate the skin. Carbon dioxide is introduced into the skin, stimulating blood circulation and improving cell metabolism. This leads to an improved skin structure and a fresh complexion.
LPG | Improves skin texture

LPG, short for "Lipomassage par Endermologie," is a non-invasive treatment technology that uses gentle massage and suction movements to improve skin texture, reduce cellulite, tighten the skin, and stimulate the natural production of collagen and elastin.
Home care | Sun care for radiant skin: essential home care for anti-aging

Sun protection is crucial to minimize the harmful effects of UV rays on the skin, prevent wrinkles and fine lines, and reduce the risk of skin cancer. Regular use of sunscreen can help keep the skin healthy, supple, and youthful.
Services are carried out in these salons
Skin anti-aging from 35 CHF

Skin analysis

| | | |
| --- | --- | --- |
| Consultation with computer-based skin analysis | 65 CHF | 30 min. |
| Consultation with computer-based skin analysis as part of facial care | 35 CHF | 30 min. |

Glucose tracker analysis

| | | |
| --- | --- | --- |
| Glucose tracker analysis incl. advice | 88 CHF | 30 min. |

Microneedling

With Ares ampoules:

| | | |
| --- | --- | --- |
| Microneedling with mask, face | 215 CHF | 60 min. |
| Microneedling with mask, face, neck and décolleté | 235 CHF | 90 min. |

With hyaluronic acid:

| | | |
| --- | --- | --- |
| Microneedling with mask, face | 195 CHF | 60 min. |
| Microneedling with mask, face, neck and décolleté | 220 CHF | 90 min. |
| From 6 treatments -10%, 10 treatments -15%, 15 treatments -20% | | |

Mesotherapy MesoGun

Mesotherapy face or neck and décolleté
225 CHF
90 min.
Mesotherapy face, neck and décolleté
245-255 CHF
120 min.
Eyes
145 CHF
40 min.
From 6 treatments 10%, 10 treatments 15%, 15 treatments 20%
90 min.



Carboxytherapy

Eyes or chin
159 CHF
45 min.
Hair loss
179 CHF
60 min.
Cellulite: thighs and abdomen
210 CHF
60 min.
Stretch marks
From 210 CHF
75 min.
Upper arms
179 CHF
60 min.
From 6 treatments
-10%
From 10 treatments
-15%
From 15 treatments
-20%