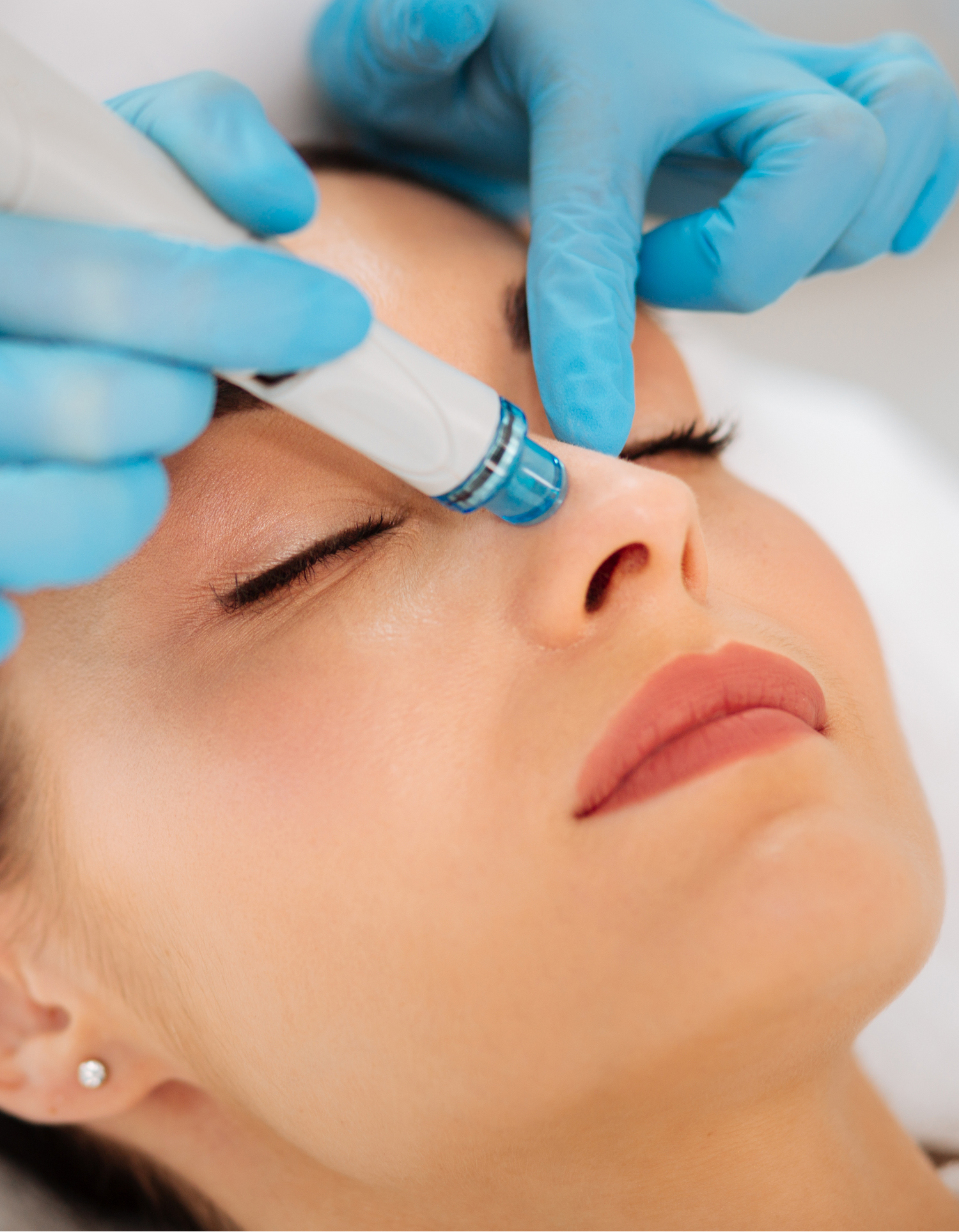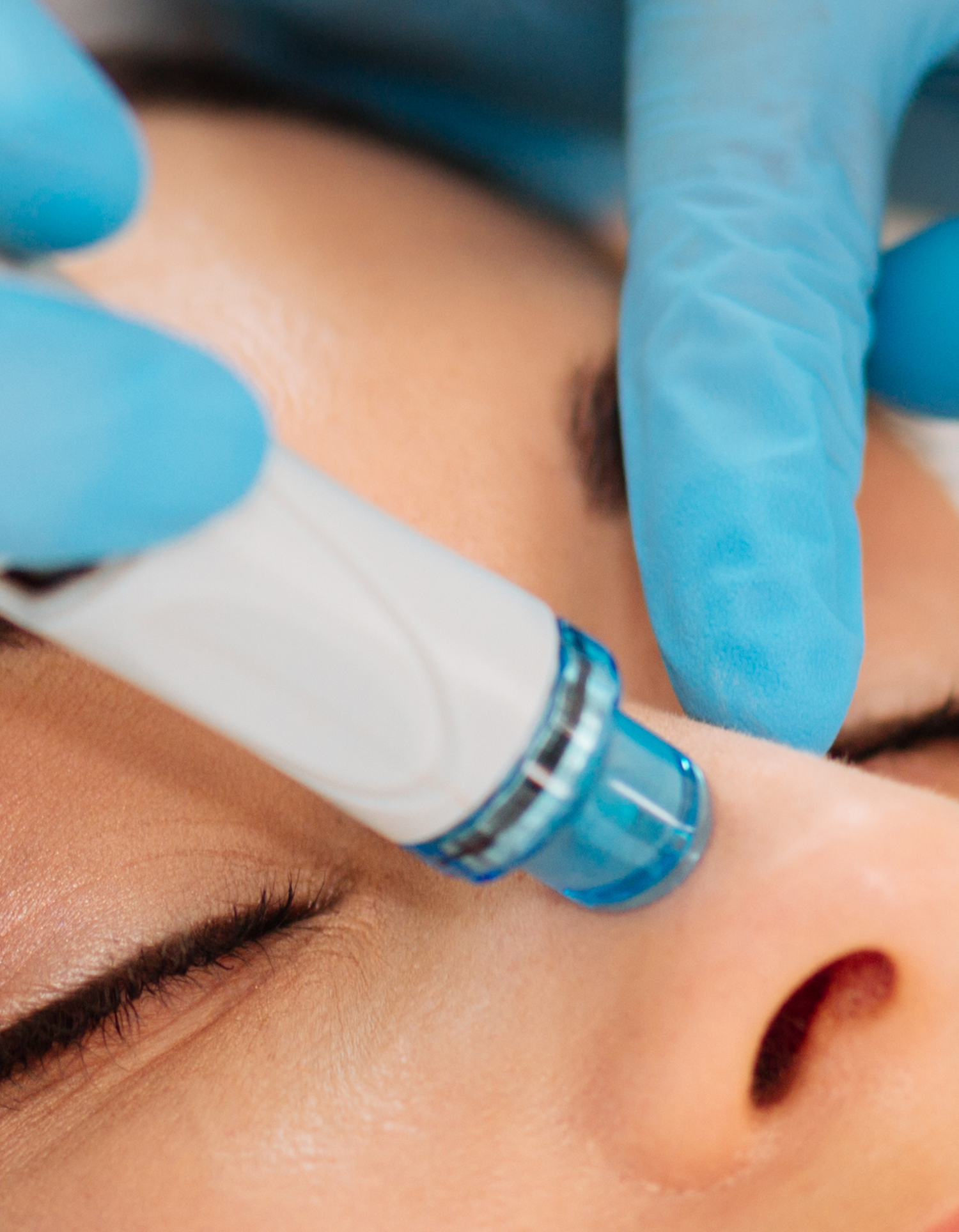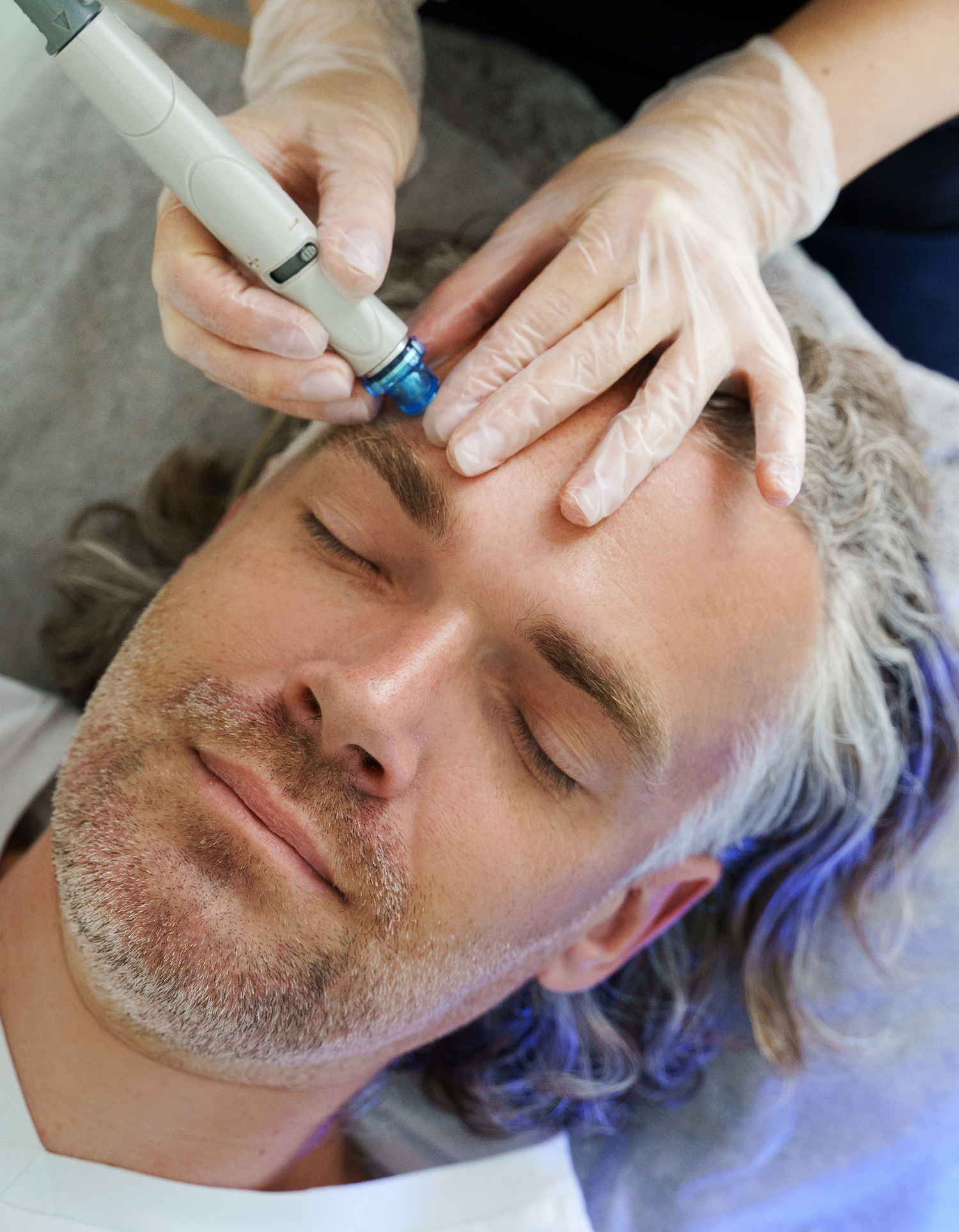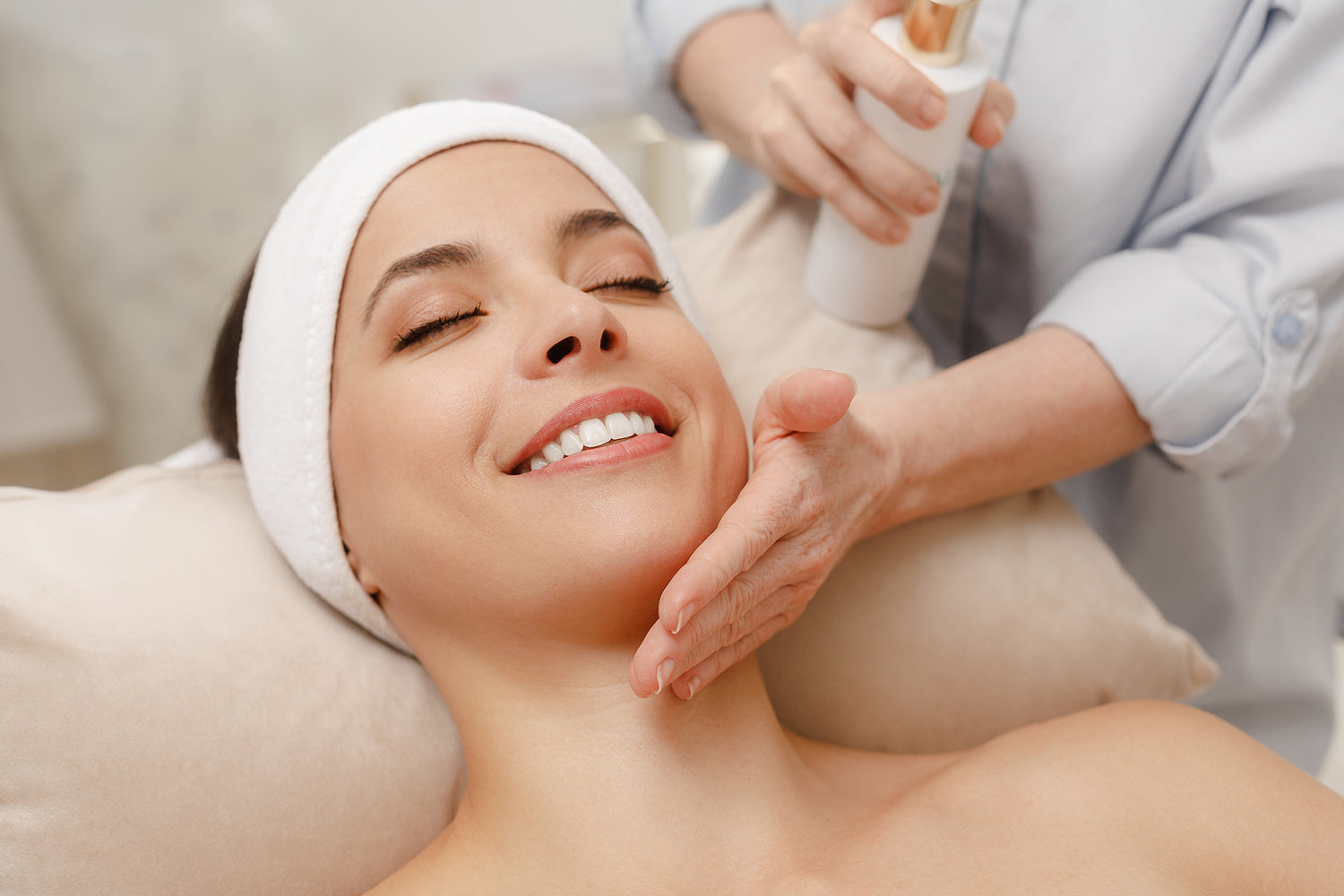 HydraFacial Treatment: From Deep Cleansing to a Radiant Complexion
The HydraFacial treatment offers a comprehensive range of benefits in just one session. It effectively combines cleansing, exfoliation, deep cleansing, and intense hydration to address multiple skin concerns simultaneously. The innovative method of deep cleaning using vacuum extraction efficiently removes impurities such as blackheads and clogged pores, resulting in visibly clearer and healthier-looking skin. Our highly qualified cosmetician adapt the treatment precisely to your individual needs and skin type. Thanks to the targeted application of specific serums and flexible treatment levels, you can achieve optimal results.
Overview of the HydraFacial treatment
Why HydraFacial?

Our HydraFacial treatment is the key to achieving healthy, rejuvenated skin. Combining gentle cleansing, thorough exfoliation, deep pore cleansing, and intensive moisturizing, HydraFacial offers comprehensive care that leaves your skin glowing.
HydraFacial Benefits

Radiant Complexion | Experience an instant glow and radiant skin after just one session.
Smooth Texture | Diminish fine lines, wrinkles, and imperfections for supple skin.
Deep Cleaning | Purify your pores, removing impurities and achieving a refreshed skin feeling.
Intense Hydration | Infuse your skin with moisture for long-lasting suppleness and elasticity.
Services are carried out in these salons
HydraFacial from 175 CHF

HydraFacial | Effective
175 CHF
30 min.
HydraFacial |

Extensive

230 CHF
75 min.