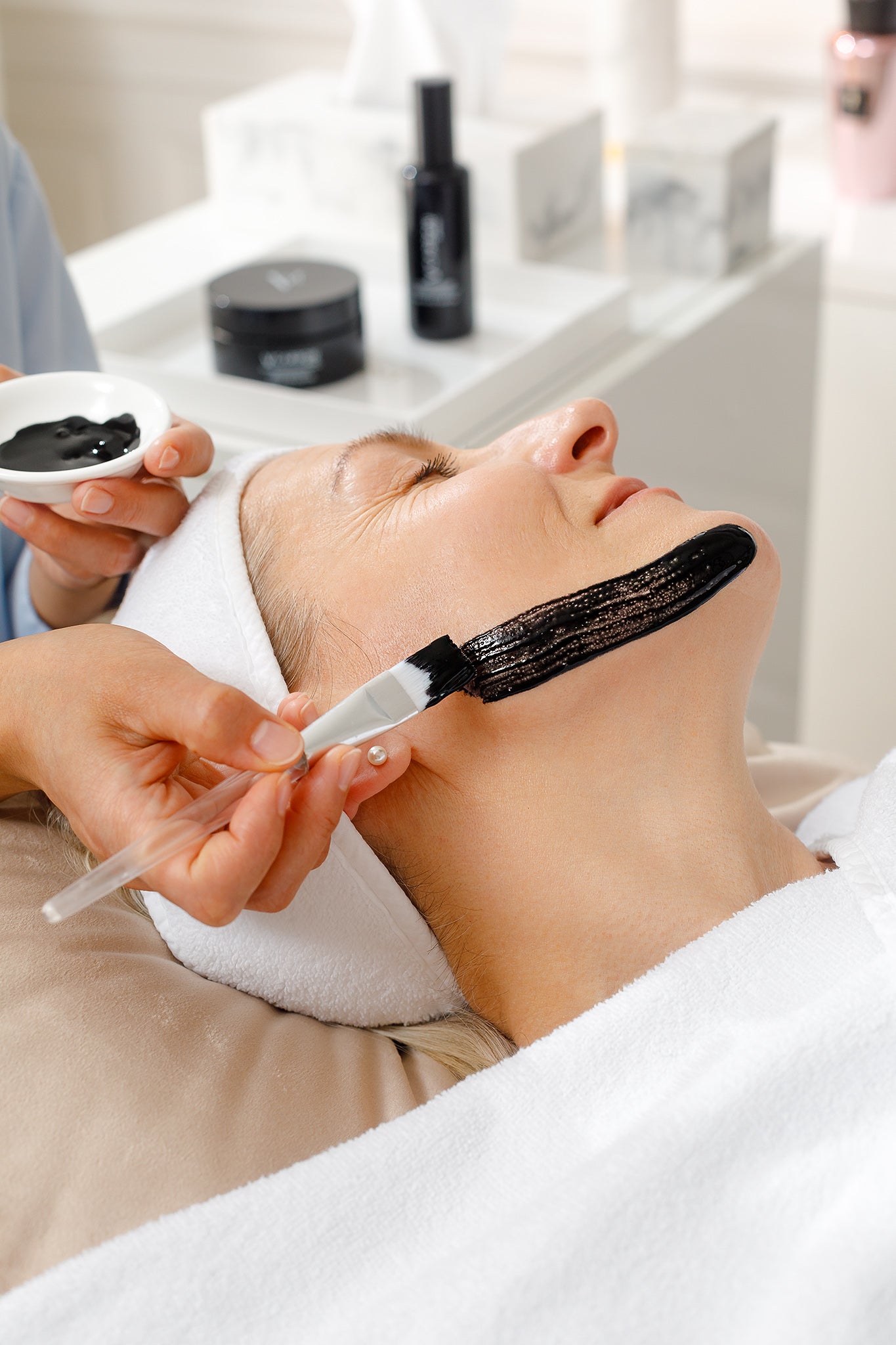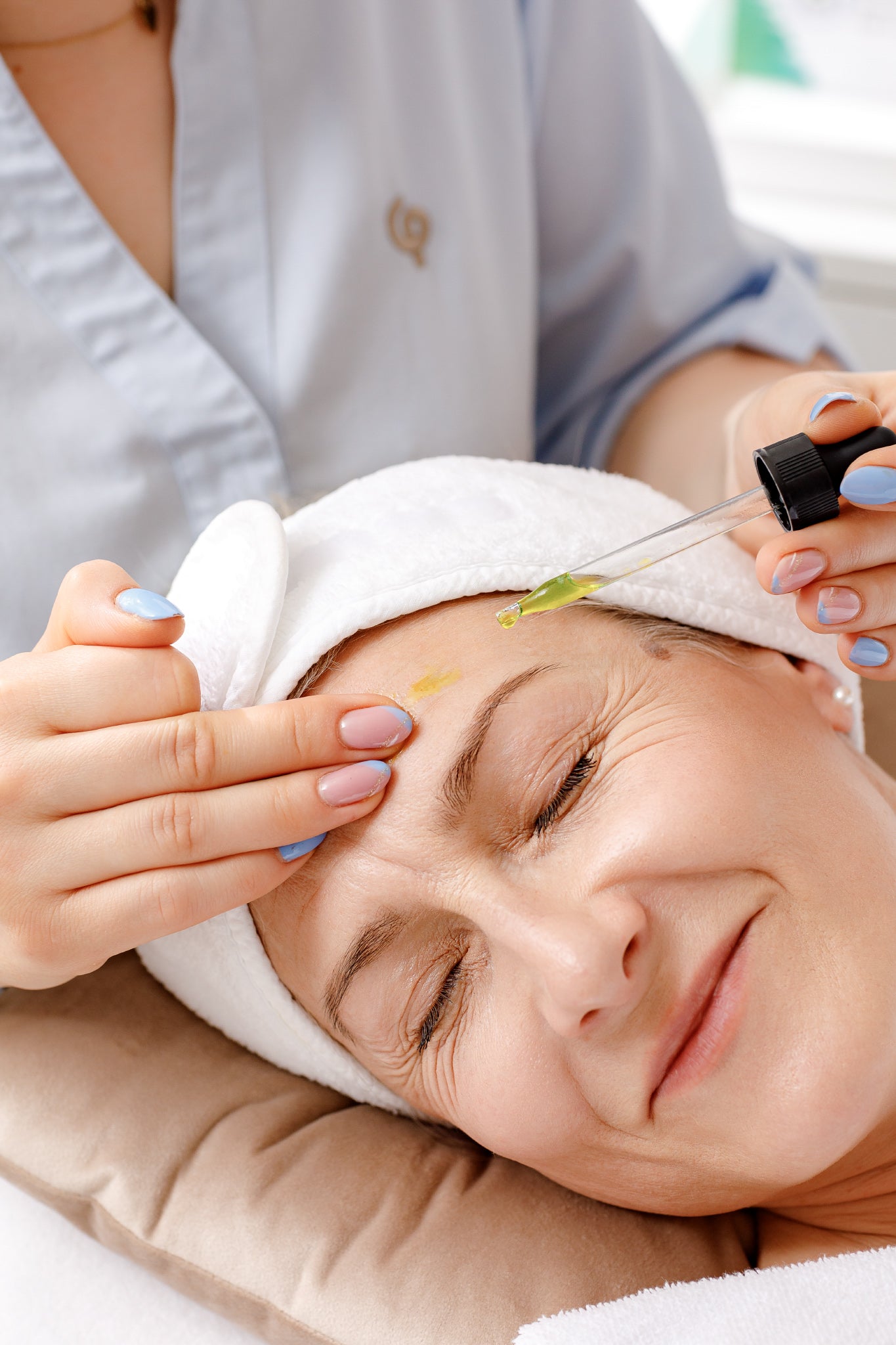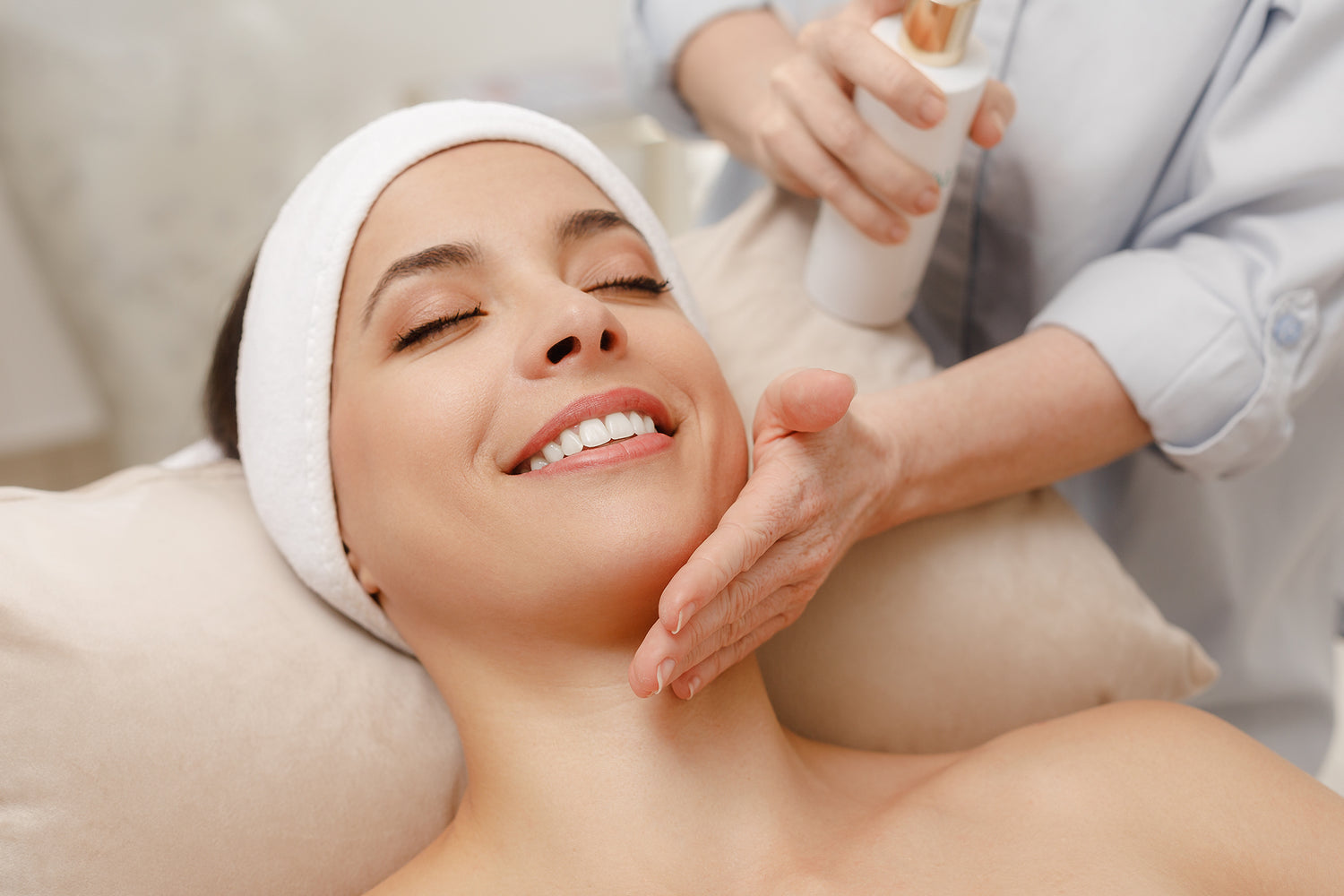 The innovative peeling with an immediate rejuvenating, face-lifting effect at the CP cosmetics institute in Basel.
V Carbon Peeling System is the first anti-aging peeling based on activated carbon and is the groundbreaking alternative to mechanical peeling. In plain language: Neither lasers nor injections are used in the V Carbon Peeling System. In our Basel cosmetic studios we offer you the V Carbon Peeling System as an exclusive treatment method for large-pored skin, acne, pigment spots and to reduce wrinkles and scars. Result: Immediate rejuvenating, face-lifting effect. V Carbon Peeling System also offers the advantage of year-round use. After the peeling you can go straight back to everyday life, to the office, to a celebration or an event. Whether spring, summer, autumn, winter.
V Carbon peeling system at CP-Cosmetic Professional Basel: pain-free peeling treatment without rehabilitation time.
This is how V Carbon Peeling works

Cleans clogged pores
Narrows, shrinks large pores
Lightens pigment spots
Reduces wrinkles and fine lines
Smoothes the skin
Refines complexion and skin structure
Stimulates collagen growth
Revitalizes the skin
This is the VCarbon Peeling System. What skin types is V Carbon Peeling suitable for?

V Carbon peeling: the optimal treatment for women and men who want radiant and healthy skin and want to swap greasy, shiny skin for velvety, matt skin, for example. The procedure is painless and suitable for all skin types. Especially for sensitive skin. The activated charcoal peeling process also convinces with a short treatment time. Approx. 60 minutes of treatment ensure immediately visible results, which can be further improved with regular applications.
Would you like to get to know the VCarbon Peeling System and learn more?

We treat exclusively trained skin specialists who accompany you through all treatment phases. All applications and techniques are specially tailored to your skin type and any specific skin problems. This is how we achieve the best results for every skin age and every skin type. Do you have questions about the V Carbon Peeling System? You want a treatment with the V Carbon Peeling System. Feel free to contact us.
Services are carried out in these salons
Carbon peeling from CHF 240

| | | |
| --- | --- | --- |
| Carbon peeling including ultrasound | 240 CHF | 60 min. |
| Carbon peeling including dermaplaning | 275 CHF | 75 min. |