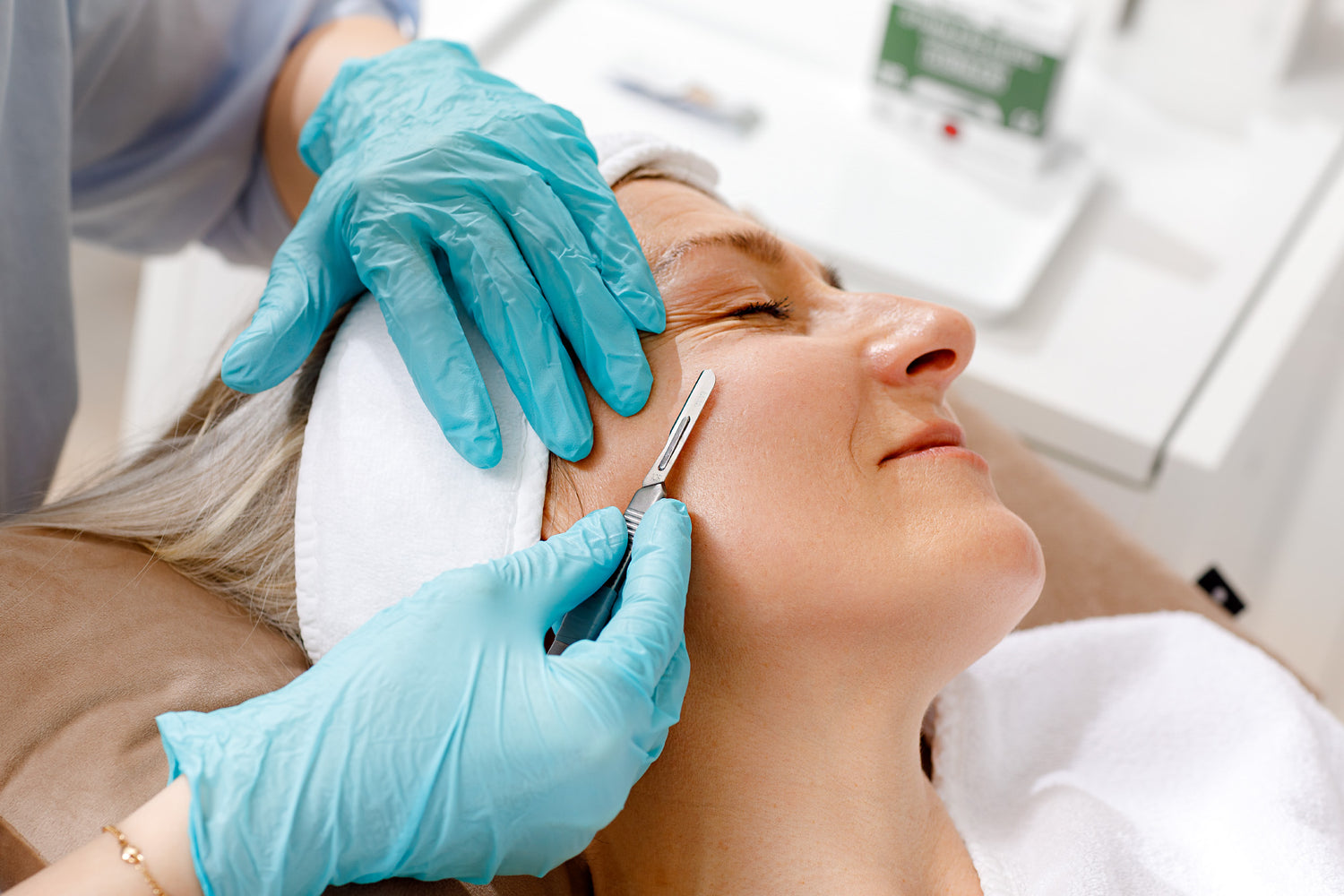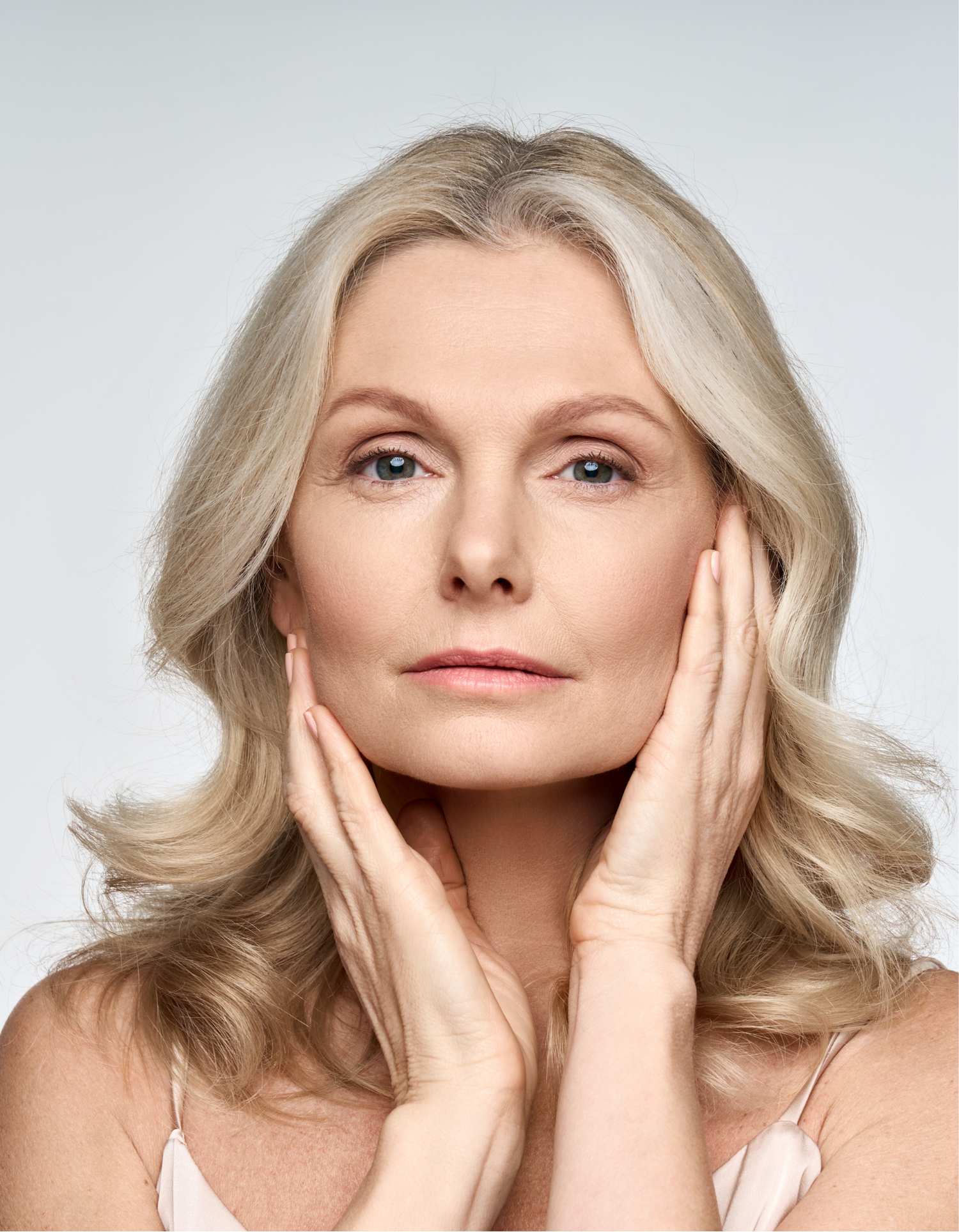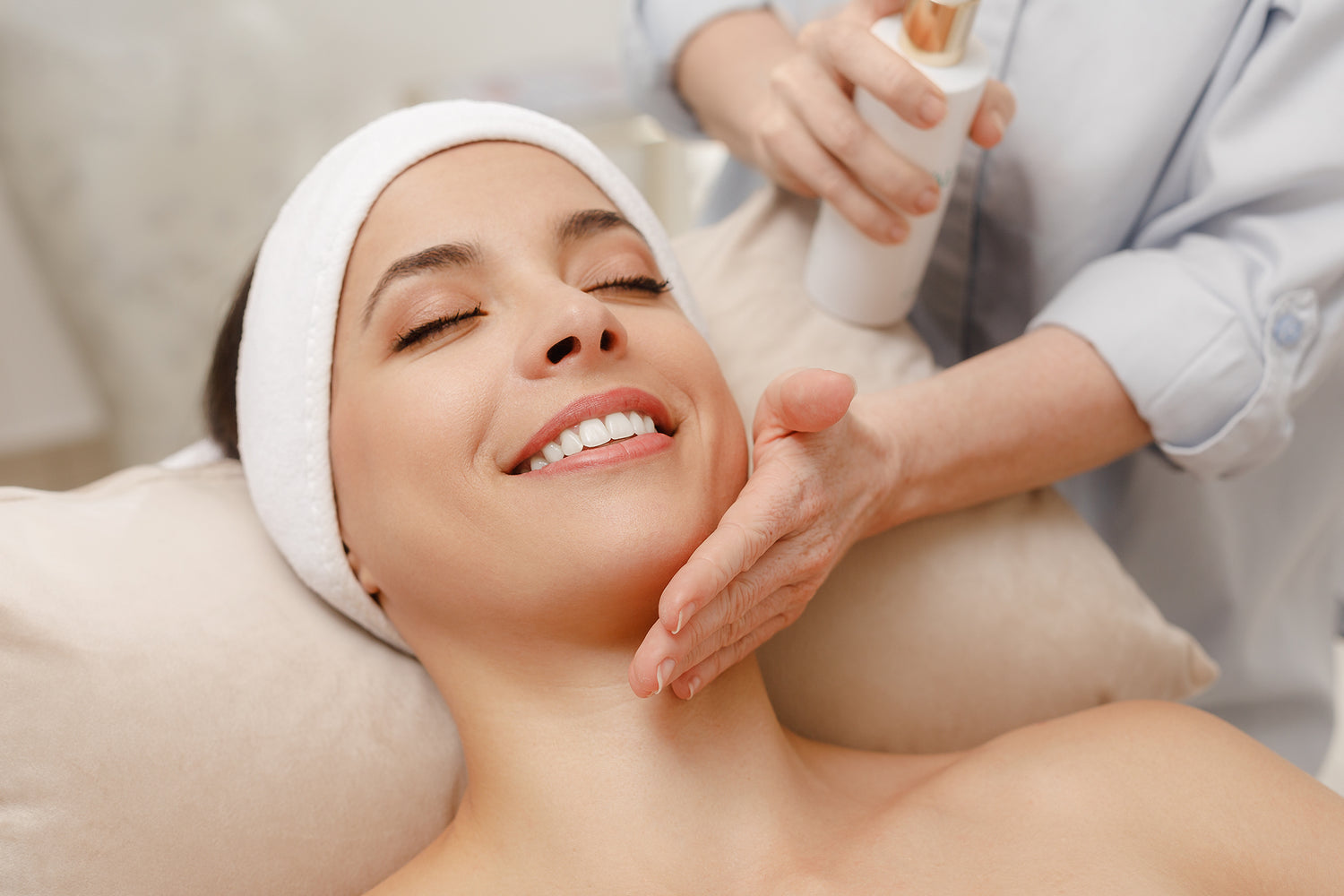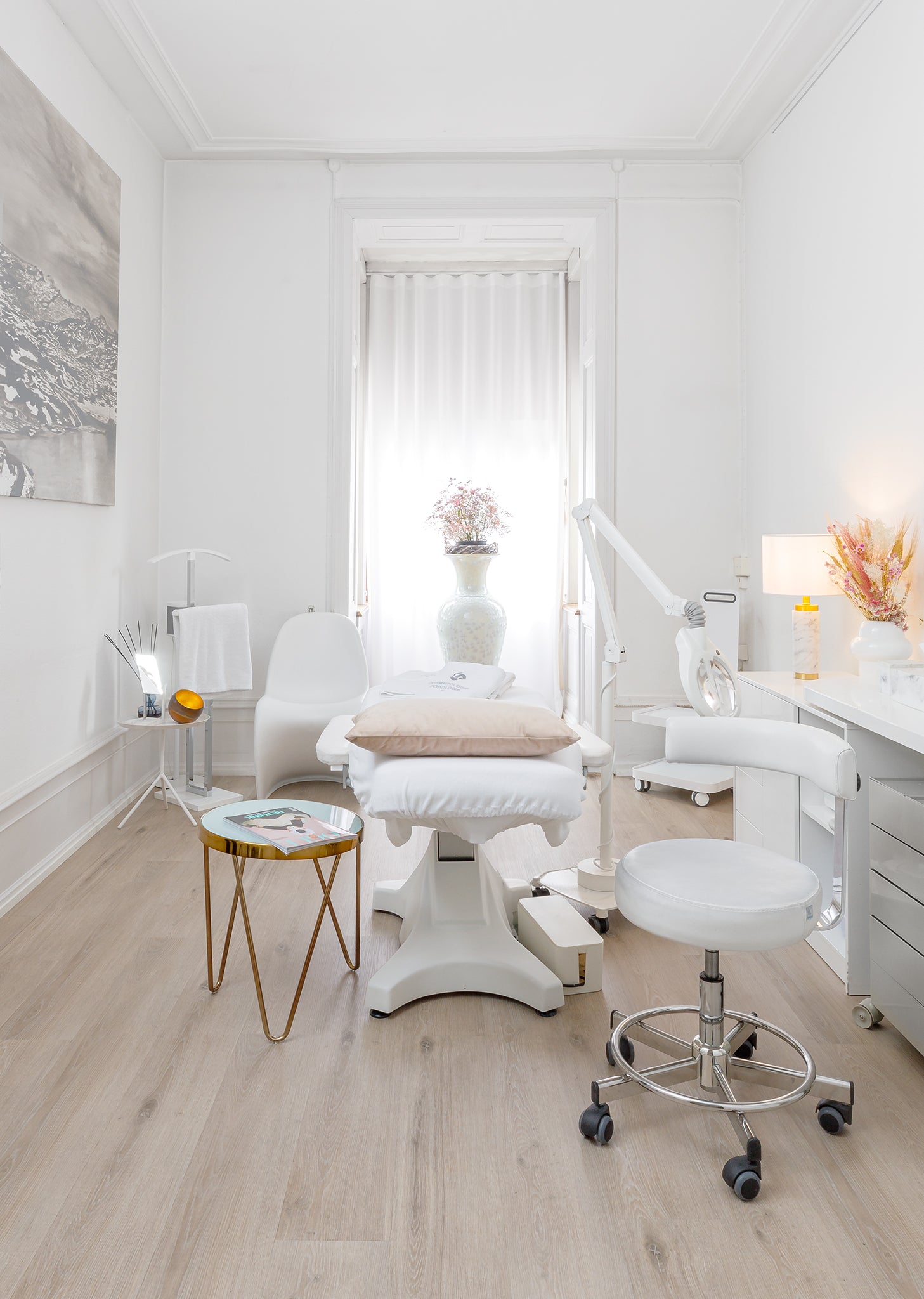 Smooth, smoother, dermaplaning.
Dermaplaning is one of the newest and most exciting techniques in the skincare industry, and it's an exclusive treatment offered at our CP Cosmetics studios in Basel. This non-invasive, painless facial treatment effectively cleanses and renews the skin, removes dead skin cells and facial hair, and provides a wonderful glow. With improved absorption of skincare products, Dermaplaning is also an effective skincare booster for every skin type. You can book a Dermaplaning treatment exclusively at our Basel locations for anti-aging and medically cosmetic applications.
Optimally nourished skin: Dermaplaning paves the way for optimal absorption of skincare products.
What exactly is dermaplaning?

Dermaplaning is a mechanical exfoliation process used to remove facial hair. Using specialized instruments, the latest cosmetic technologies, and products, our trained skincare specialists gently remove the top layer of skin from the face. This helps eliminate dead skin cells, facial hair, bumps, and crusts on the face. The advantage is that the underlying skin cells receive better oxygenation and improved absorption of skincare product ingredients. The result is immediately noticeable: healthier, smoother, softer, and more radiant skin.
This is what dermaplaning can do

Remove facial hair
Remove dead skin cells
Improve the evenness and radiance of the complexion
Rejuvenate the skin's appearance
Allow for smoother application of makeup
Promote a glow effect
Enhance the effectiveness of facial skincare
Combat skin imperfection
Dermaplaning for acne, rosacea, eczema, and psoriasis? Our esthetician's tip:

If you suffer from acne, eczema, rosacea, or dermatitis, it may be that another specific medical-cosmetic facial treatment method is better suited for you. In our Basel beauty studios, we have the ideal treatment method for every skin type and concern. Feel free to approach us and schedule a consultation appointment or a skin analysis.
Is dermaplaning suitable for me?

In general, dermaplaning delivers great and effective results for all skin types. Even for sensitive skin, dermaplaning is an ideal treatment method as it promotes optimal absorption of skincare products. In summary, the dermaplaning cosmetic procedure is suitable for all skin types, including sensitive skin. It is particularly effective in treating fine lines, acne scars, sun damage, and uneven pigmentation. If you are unsure, it is recommended to consult with our estheticians specializing in dermaplaning treatments. They will ensure that you receive the precisely appropriate facial treatment for your needs.
Relaxed and pain-free, towards velvety smooth skin.

Dermaplaning treatments at CP's Basel beauty institutes are painless and require no downtime. You can relax during the treatment and go about your daily activities immediately afterward. If you would like to experience dermaplaning and book a facial treatment in Basel, please contact us. We look forward to hearing from you.
Dermaplaning facial hair removal at CP-Cosmetic Professional Basel: Great results after just one treatment.
Services are carried out in these salons
Dermaplaning from 190 CHF

| | | |
| --- | --- | --- |
| Dermaplaning including cleaning | 190 CHF | 60 min. |