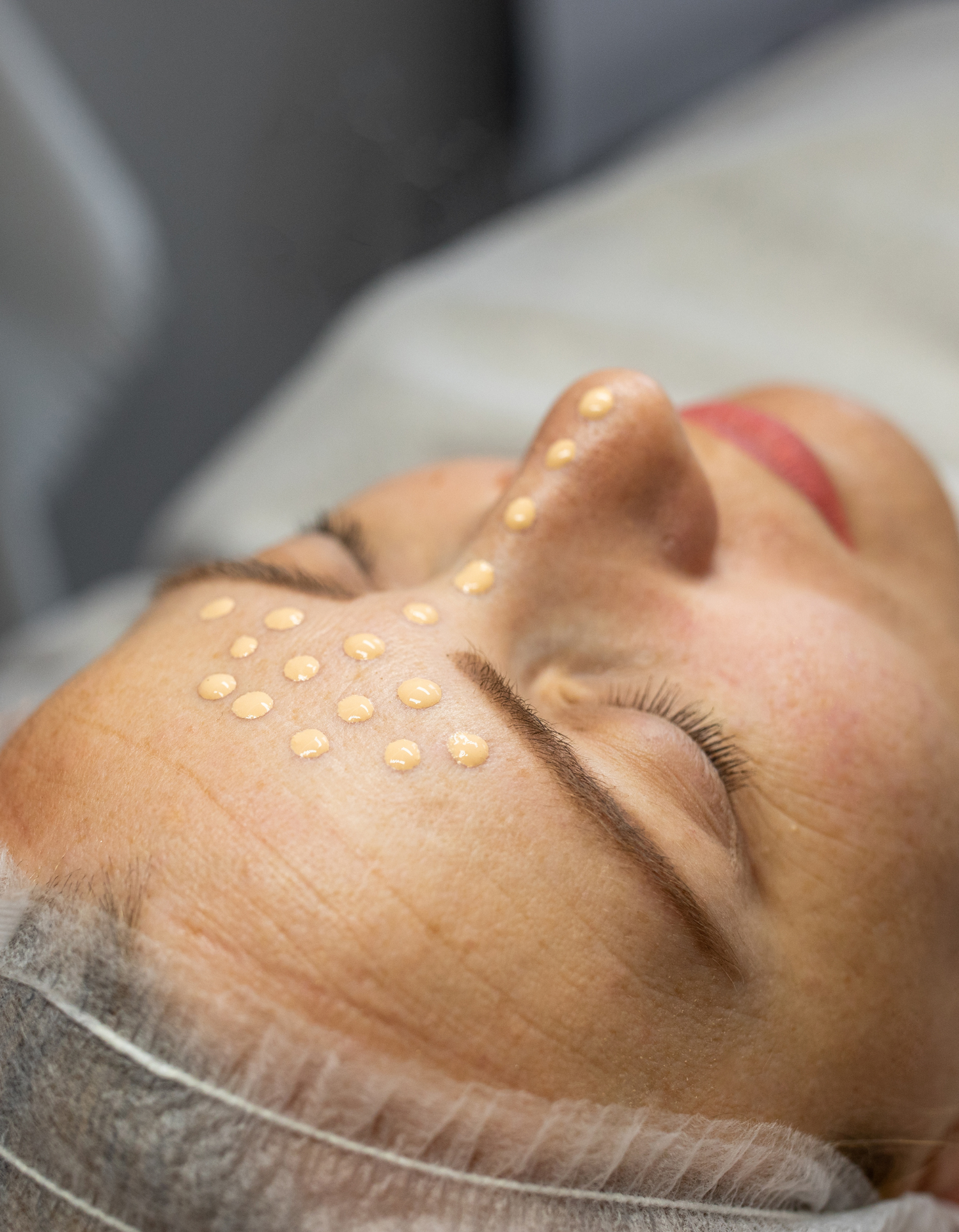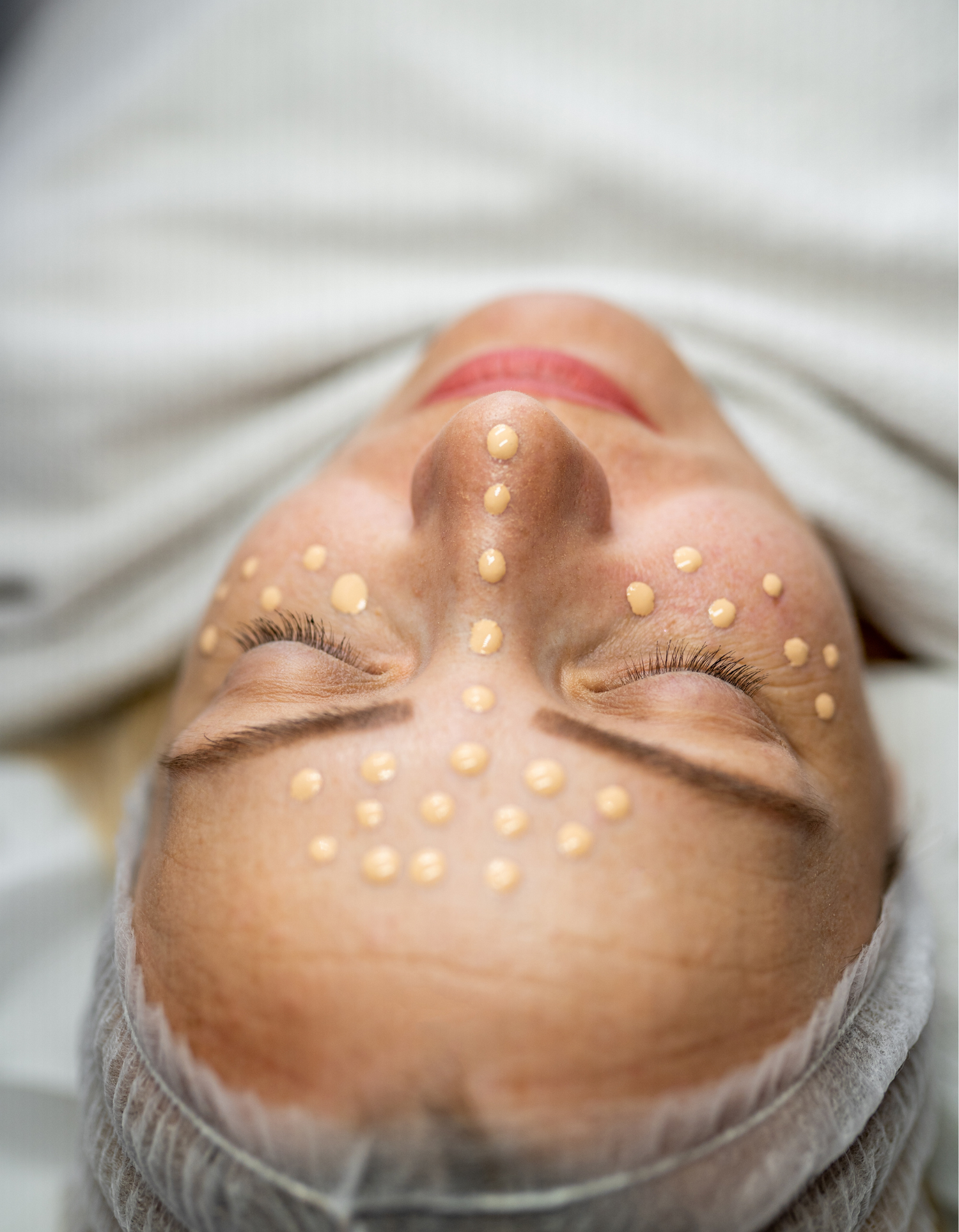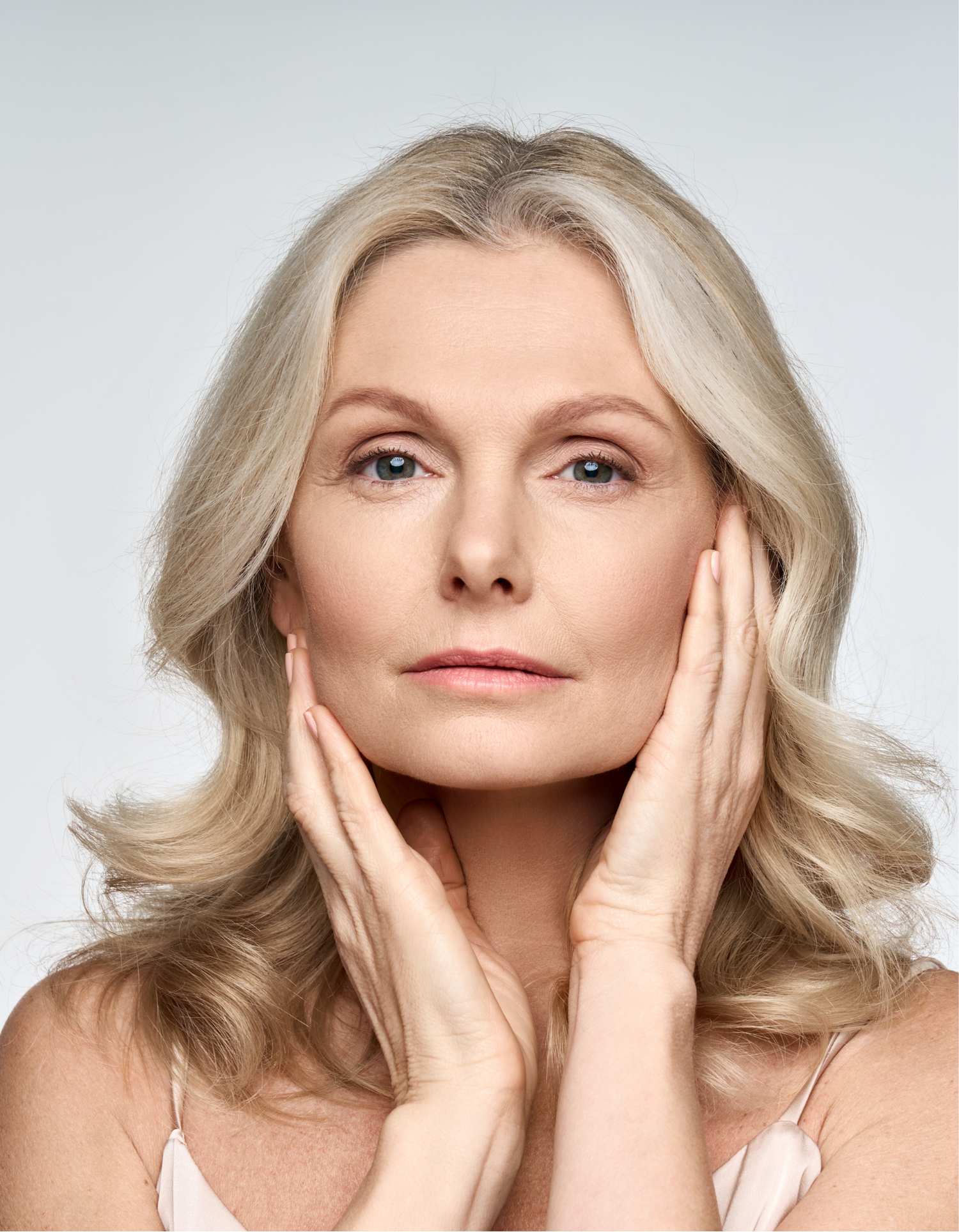 Radiant complexion: Discover the magic of the Meso BB Glow cosmetic treatment.
Meso BB Glow, the most coveted, unique procedure developed by Korean beauticians, is also causing a sensation in our Swiss beauty salons. The sophisticated care ritual for the facial skin ensures maximum moisture and a pore-free appearance. BB Glow, the gentle, painless bleaching for the facial skin, rejuvenates the skin and makes it shiny, even, silky, and radiantly beautiful. Experience the latest cosmetic procedures for complexion lightening in the Basel beauty salon and a wealth of Asian beauty rituals. The 10-step beauty system for Southeast Asian women: Meso BB Glow Foundation and Meso Whitening treatments are available in our cosmetic studios in Basel and Bottmingen.
This is what the Meso BB Glow cosmetic treatment can do:

Complexion brightening of darker skin tones
Reduce freckles, skin discoloration, acne, age spots
These are the treatment effects of Meso BB Glow:

Maximum moisture, moisture boost
Visible complexion brightening
Reduction of skin discolouration, freckles, pigment, acne and age spots
 Pore refinement
 Shiny, silky complexion
Known in New York and Hollywood, now also available with us!
The unique procedure of Korean beauticians. The skin rejuvenation and complexion lightening BB Glow ensures a silky shine and a radiant, beautiful facial skin. Supple, refreshing, radiant. Visible results with just one application that can last up to 9 months. 100% natural ingredients!
Services are carried out in these salons
Meso BB Glow from 156 CHF

Meso BB Glow
195 CHF
90 min.
From 6 treatments
-10%
From 10 treatments
-15%
From 15 treatments
-20%