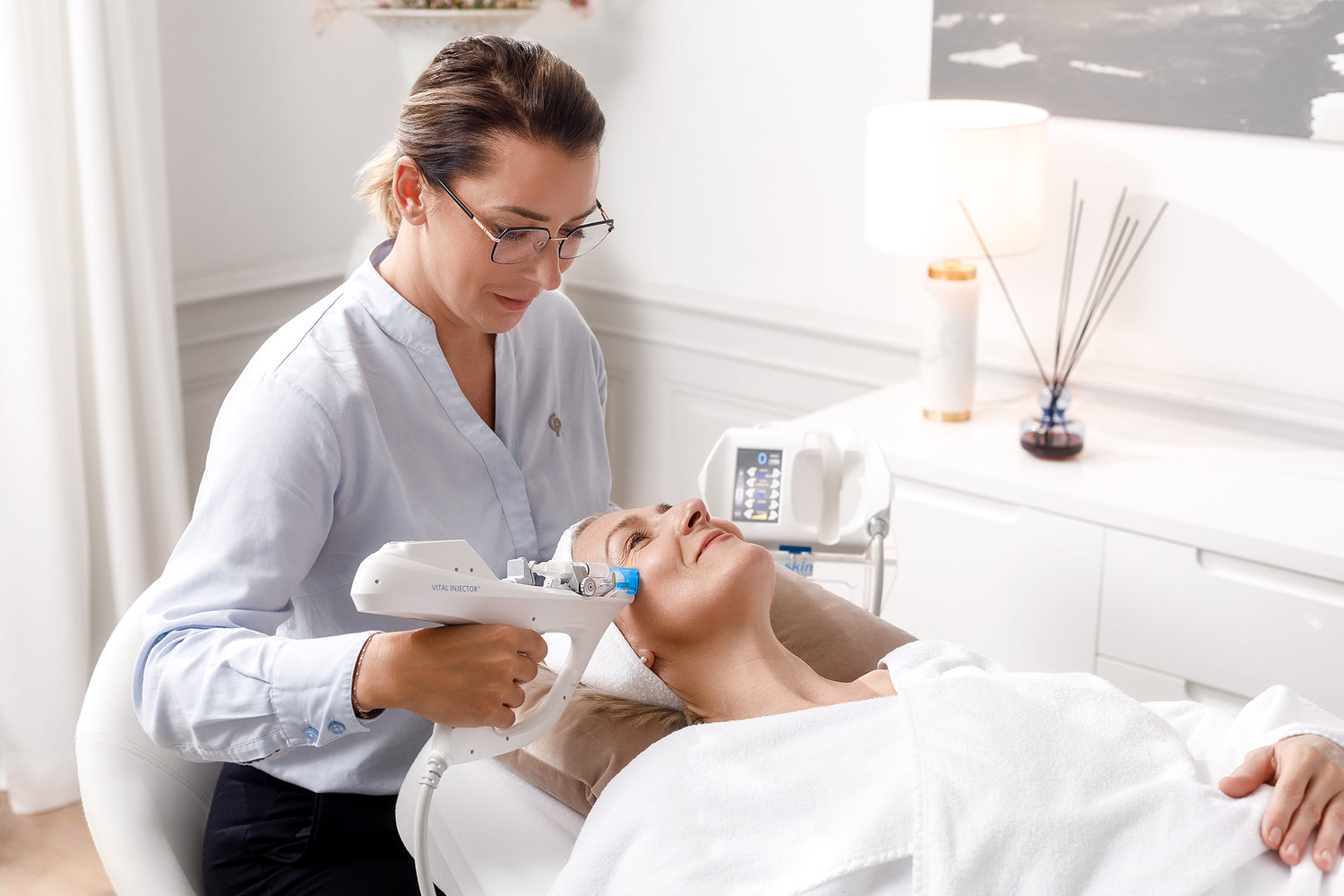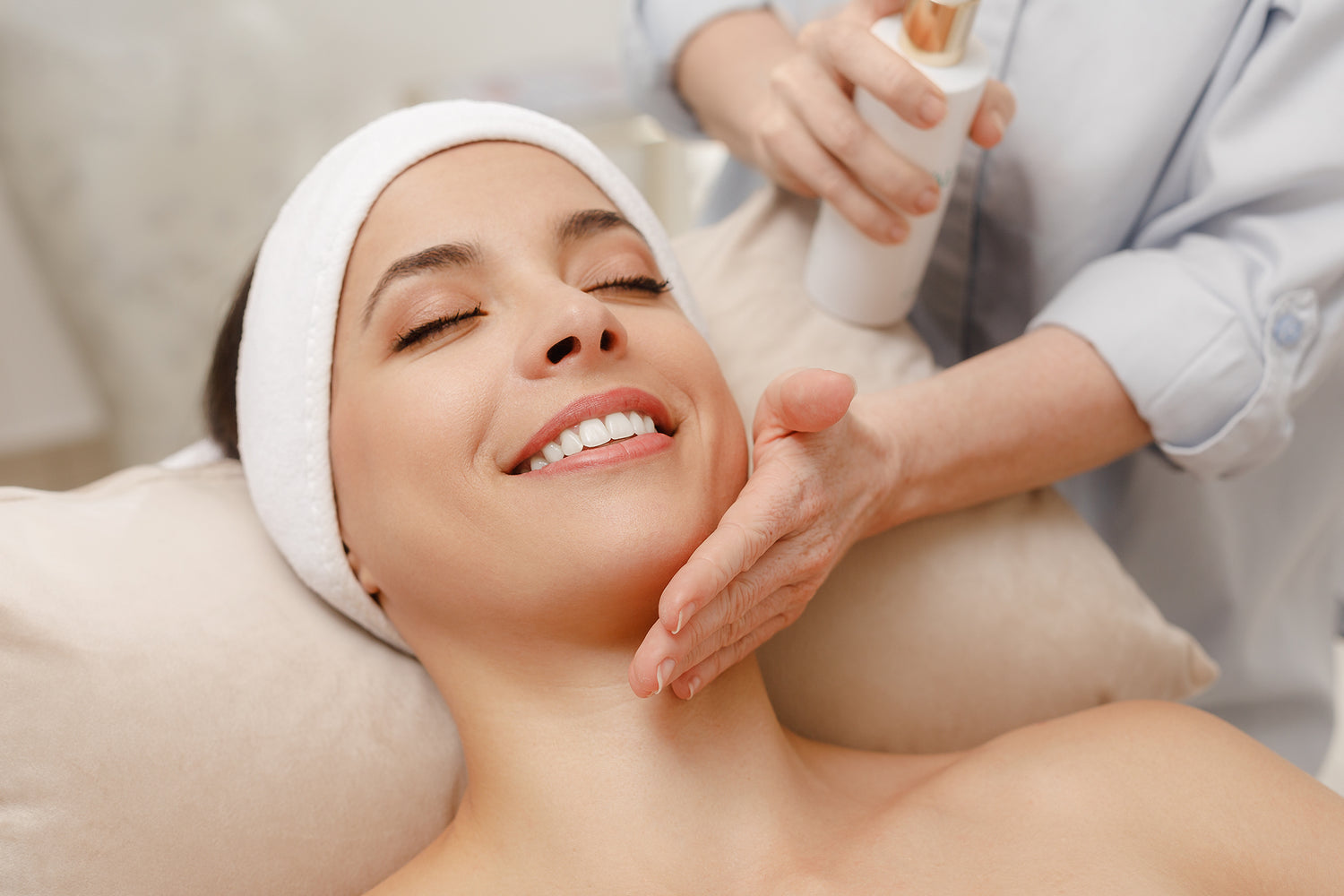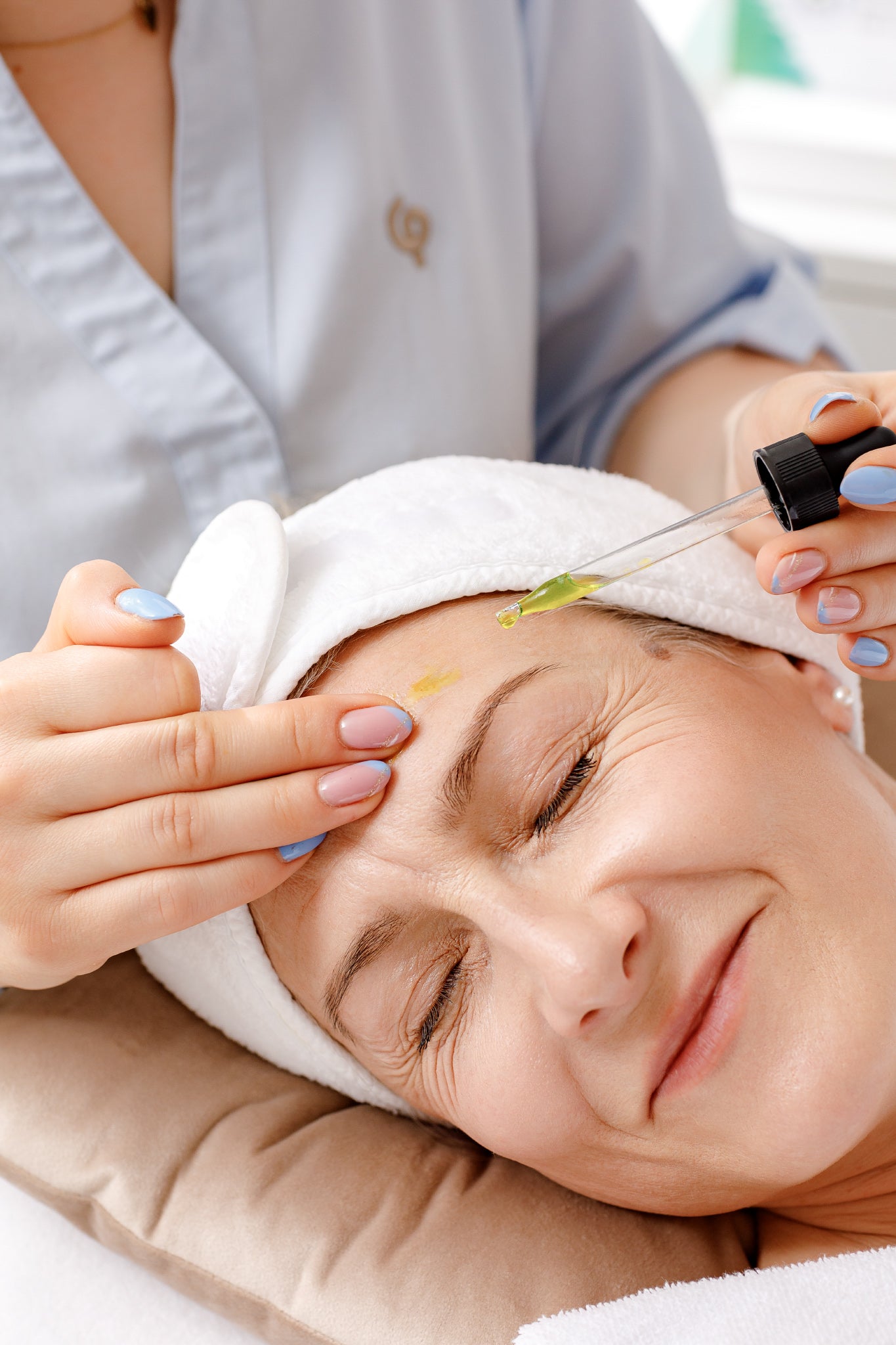 Mesotherapy with Mesogun
Mesotherapy, the particularly gentle, minimally invasive method of wrinkle treatment, sets numerous skin repair processes in motion and combines the advantages of acupuncture and aesthetic medicine. Using micro-injections, vitamins, minerals, amino acids, antioxidants, hyaluronic acid, or herbal combinations of active ingredients can be injected directly under the skin's surface. Depending on the substance, the skin regains lost volume, moisture, and elasticity. Perfect for undersupplied skin, for refreshment, regeneration, wrinkle reduction, and for immediately visibly better skin.
Three to five treatments with highly effective cell nutrients for optimal results that last a whole year. Aesthetic, medical cosmetics in CP's Swiss beauty salons. We treat exclusively trained therapists for mesotherapy.
Treat skin problems with mesotherapy.

Hundreds of fine micro-injections bring vitamins, minerals, amino acids, antioxidants, and hyaluronic acid exactly to where the skin needs cell nutrients. Mesotherapy is suitable for smoothing the skin but also for optimal care and skin regeneration. Your skin problems will disappear or not even arise.
What results can I expect after a mesotherapy treatment?

By introducing highly effective cell nutrients, the skin receives an immediately visible smoothing effect. With repeated use, we recommend three to five treatments at intervals of four weeks, we achieve optimal results that last up to a year. But after just one application, the treated skin is visibly smoother. Mesotherapy is also perfect for treating your décolletage.
Services are carried out in these salons
Mesotherapy Mesogun from 145 CHF

Mesotherapy face or neck and décolleté
225 CHF
90 min.
Mesotherapy face, neck and décolleté
245-255 CHF
120 min.
Eyes
145 CHF
40 min.
From 6 treatments 10%, 10 treatments 15%, 15 treatments 20%