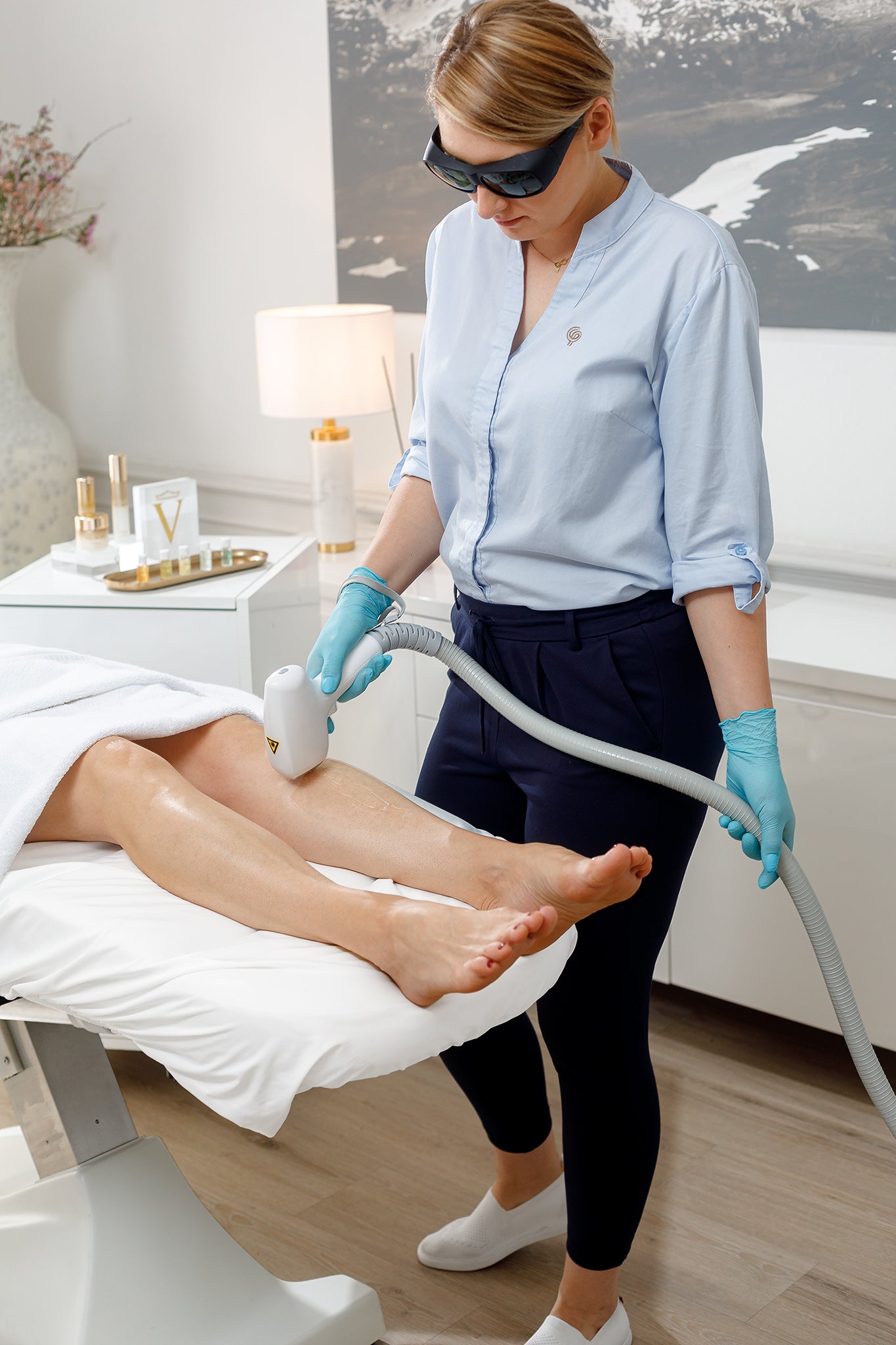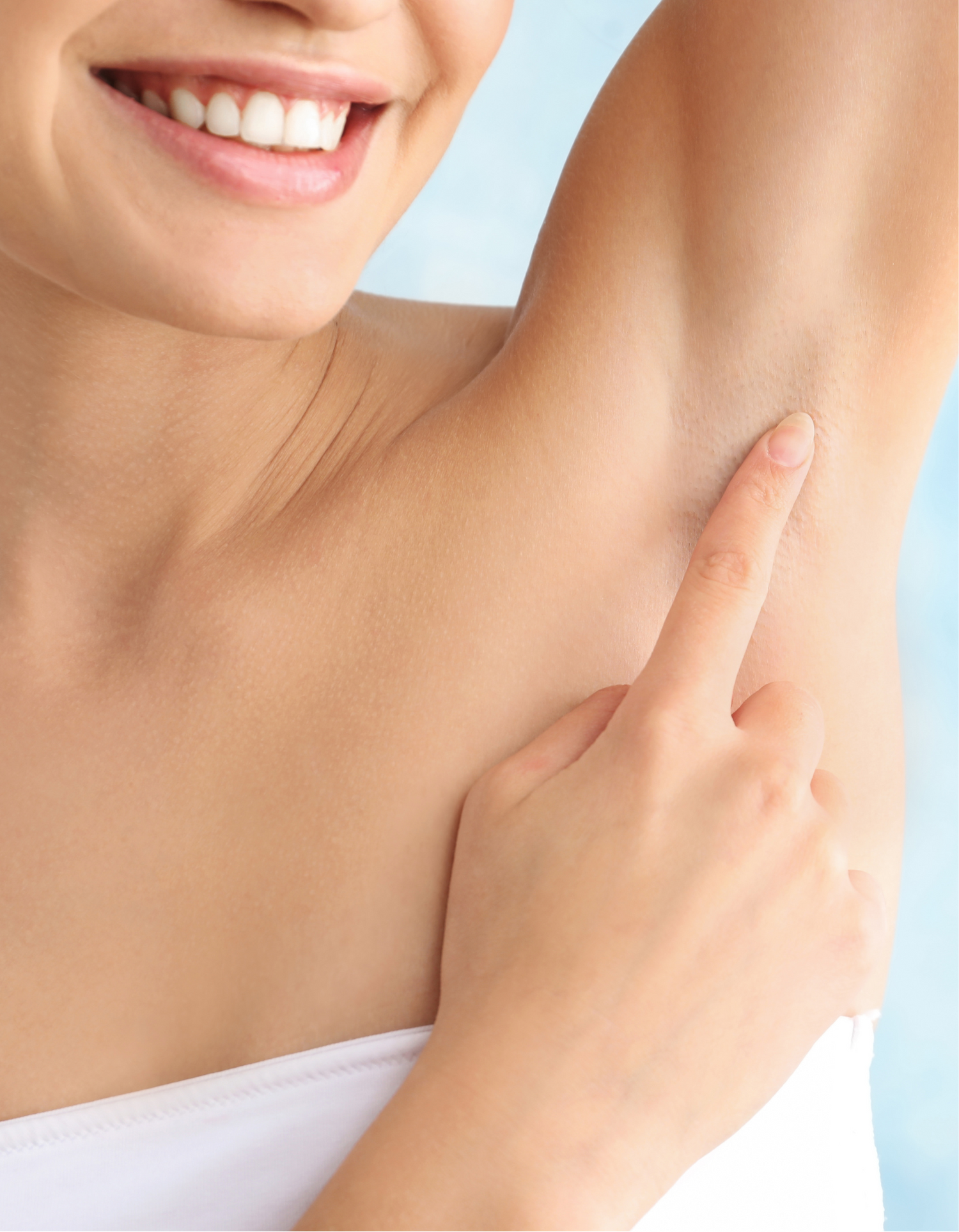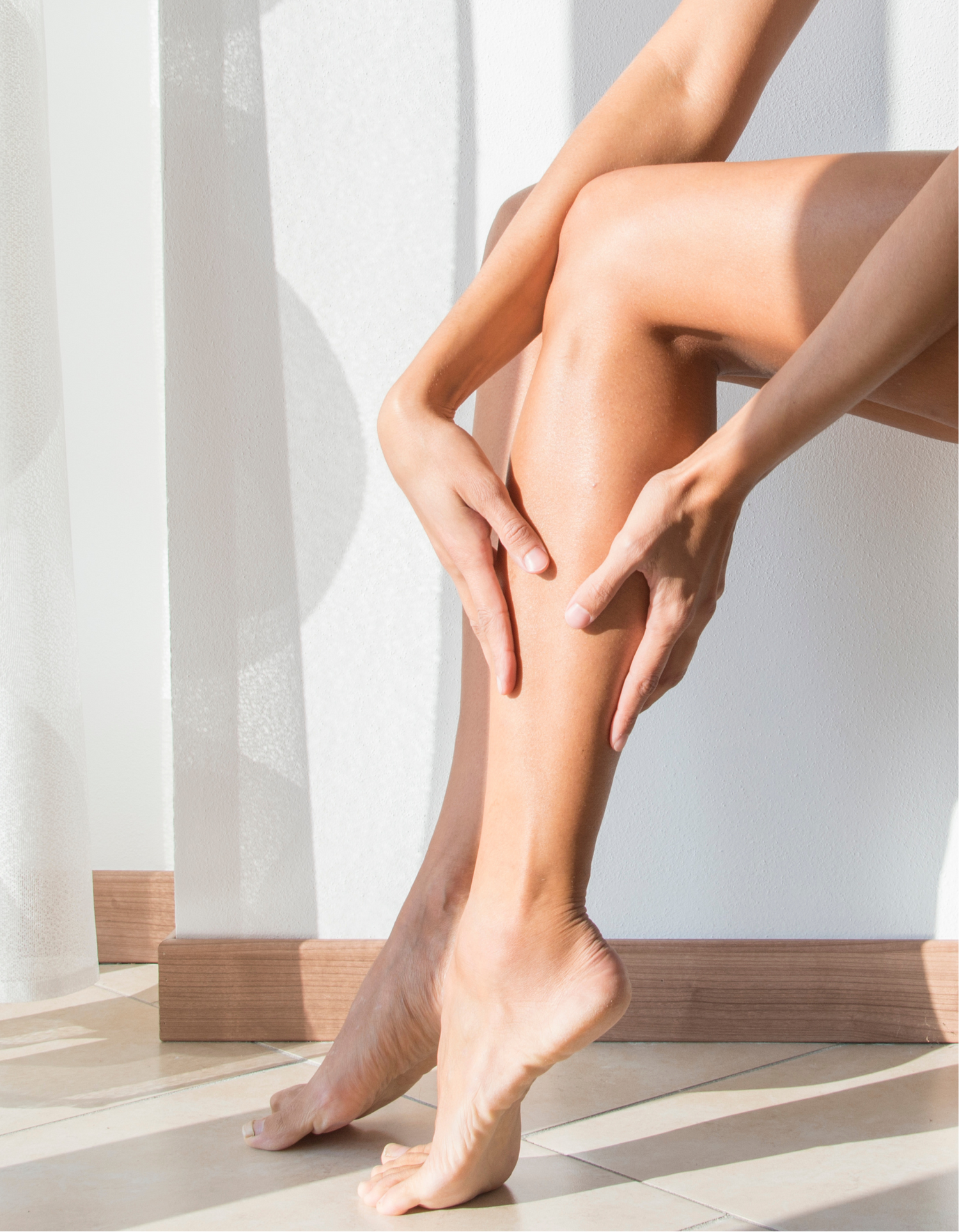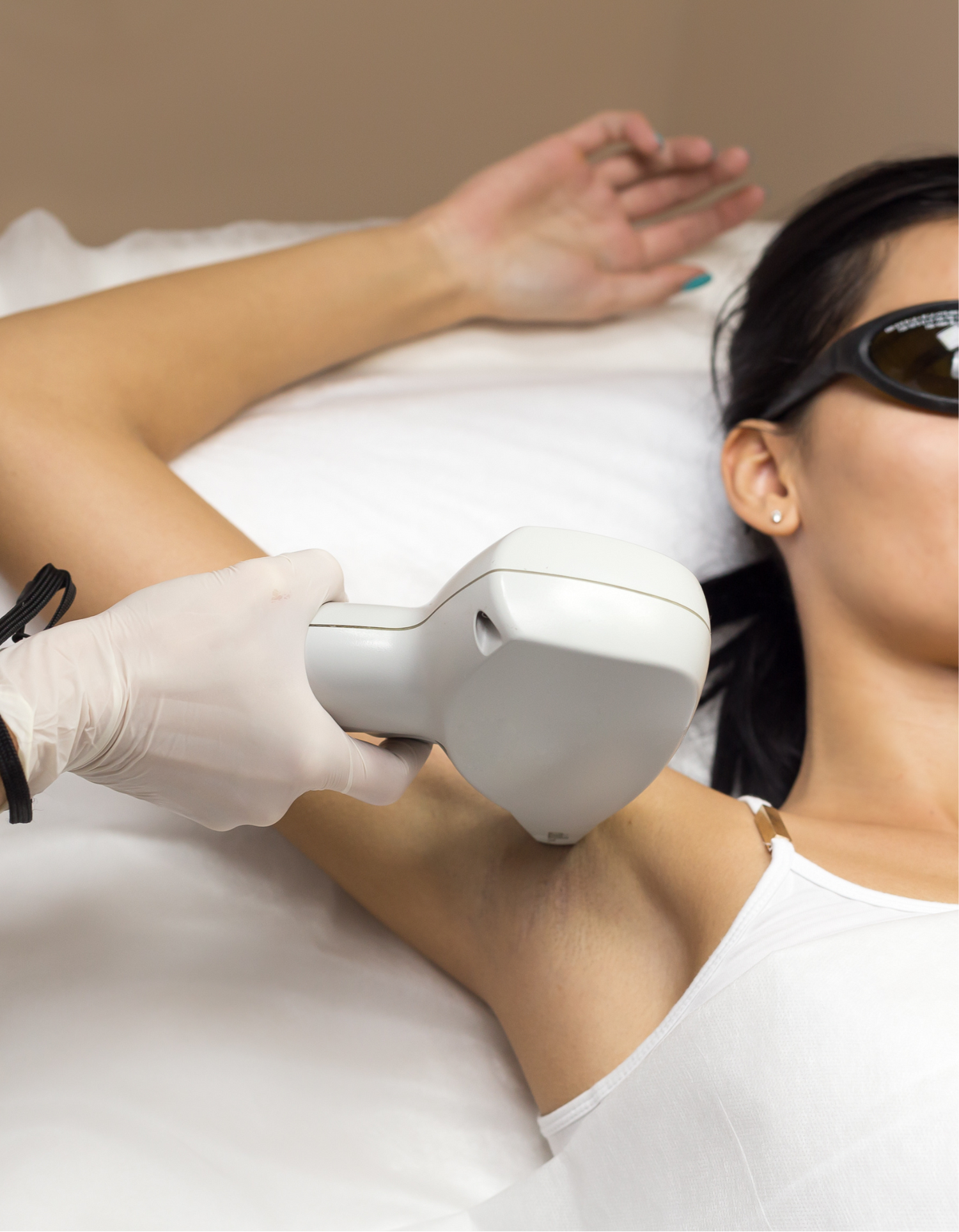 Smooth skin forever: discover laser hair removal
Hair is removed completely and permanently with laser hair removal treatment. This quick, even and pain-free hair removal method is currently the most effective one for removing hair from areas of the body permanently. Care must be taken, and laser hair removal should be entrusted to experienced specialists. Practitioners at our medical-cosmetic practice in Basel have received special training and they work with top quality Titan diode lasers from Zeitwerk Systeme AG exclusively. Three different wavelengths make it possible to remove hair of different lengths and structures reliably. It is suitable for hair on the nose, ears, face, intimate areas or for hair removal over large areas on the back, chest, arms and legs.
Our team has been specially trained in laser hair removal. For ladies and gentlemen, for all skin and hair types, for all areas of the body. We recommend 6-8 treatments depending on hair growth and hair type.
Laser hair removal does not require any particular skin preparation, but the following points must be taken into consideration BEFORE any laser treatment. You will of course receive a detailed consultation of around 30 minutes prior to the treatment.
This is how the laser hair removal process works at our cosmetic practice.
Before the treatment

The Titan diode laser only has an effect on hairs in the growth phase. The hairs should not be plucked, epilated or removed with wax for a period of around 4-6 weeks prior to the start of treatment. (Only shave)
The skin must not be tanned. This also applies for tanning studios. Stop for 3 weeks prior to the laser treatment.
On the day of treatment

Clean the skin well and shave the hair thoroughly.
Only use gentle soaps and ensure that the skin is well moisturised. Avoid lotions with vitamin A, C or fruit acids.
Treatment

The Titan diode laser glides painlessly and smoothly over the regions of the skin. The treatment is also practically pain free in sensitive and hard to access areas such as the nose and ears.
We recommend around 6-8 treatments in a 6-8 week cycle depending on the area of the body, hair type and hair growth.
Following the treatment

We use calming, moisturising lotions after the treatment.
Protect your skin from direct sunlight for around 4 weeks.
The services are available in