Purifying Mousse
Regular price

Sale price

CHF 37.50
Purifying Mousse - Cleansing Solutions 150 mL
Ausgleichender Anti-Pollution-Schaum zur Gesichtsreinigung für fettige und zu Akne neigende Haut. Fördert die Reinigung der Poren und beugt Hautunreinheiten vor.
REINIGEND, KERATOLYTISCH, VERFEINERND: Die antiseptische Wirkung von Chlorhexidin wird mit Salicylsäure und Milchsäure kombiniert, um die Poren zu klären, die Textur zu verbessern und Hautunreinheiten vorzubeugen.

BIO-AUSGLEICHENDE WIRKUNG: Der postbiotische Wirkstoff Lactobacillus Ferment, der aus der Fermentation eines Bakteriums gewonnen wird, fördert das Gleichgewicht der Mikrobiota, um die Hautbarrierefunktion unter optimalen Bedingungen zu stärken und zu erhalten.

ANTI-POLLUTION-WIRKUNG: Ein biotechnologischer Wirkstoff, Urban D-tox, bietet eine doppelte Wirkung bezüglich der Auswirkungen der Umweltverschmutzung auf die Haut: Ermöglicht einerseits die Entfernung von Schadstoffpartikeln, die sich auf der Haut ablagern, und reduziert andererseits den oxidativen Stress, der die Hautalterung beschleunigt.
2. Application

Apply in the morning after the serum. Remove the foam from the cream surface. Apply lightly to the face with a mini brush, massaging in as gently as possible.
3. Active ingredients
shares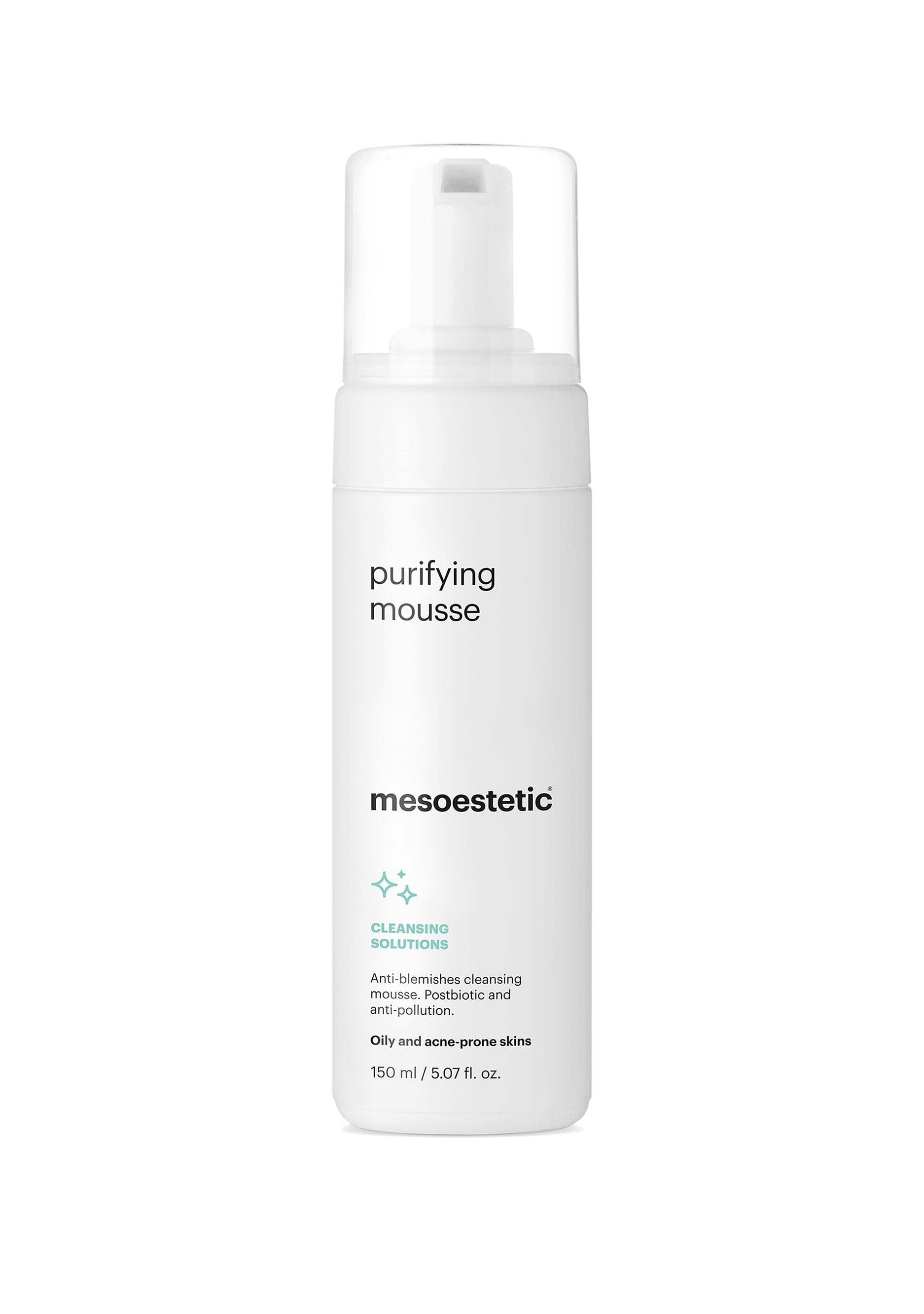 We are also happy to advise you at our studio.
Come visit us at Freie Strasse, in the Grosspeter Tower, or in Bottmingen.
Discover studios